Anne Arundel Community College Works to Protect LGBTQ+ Students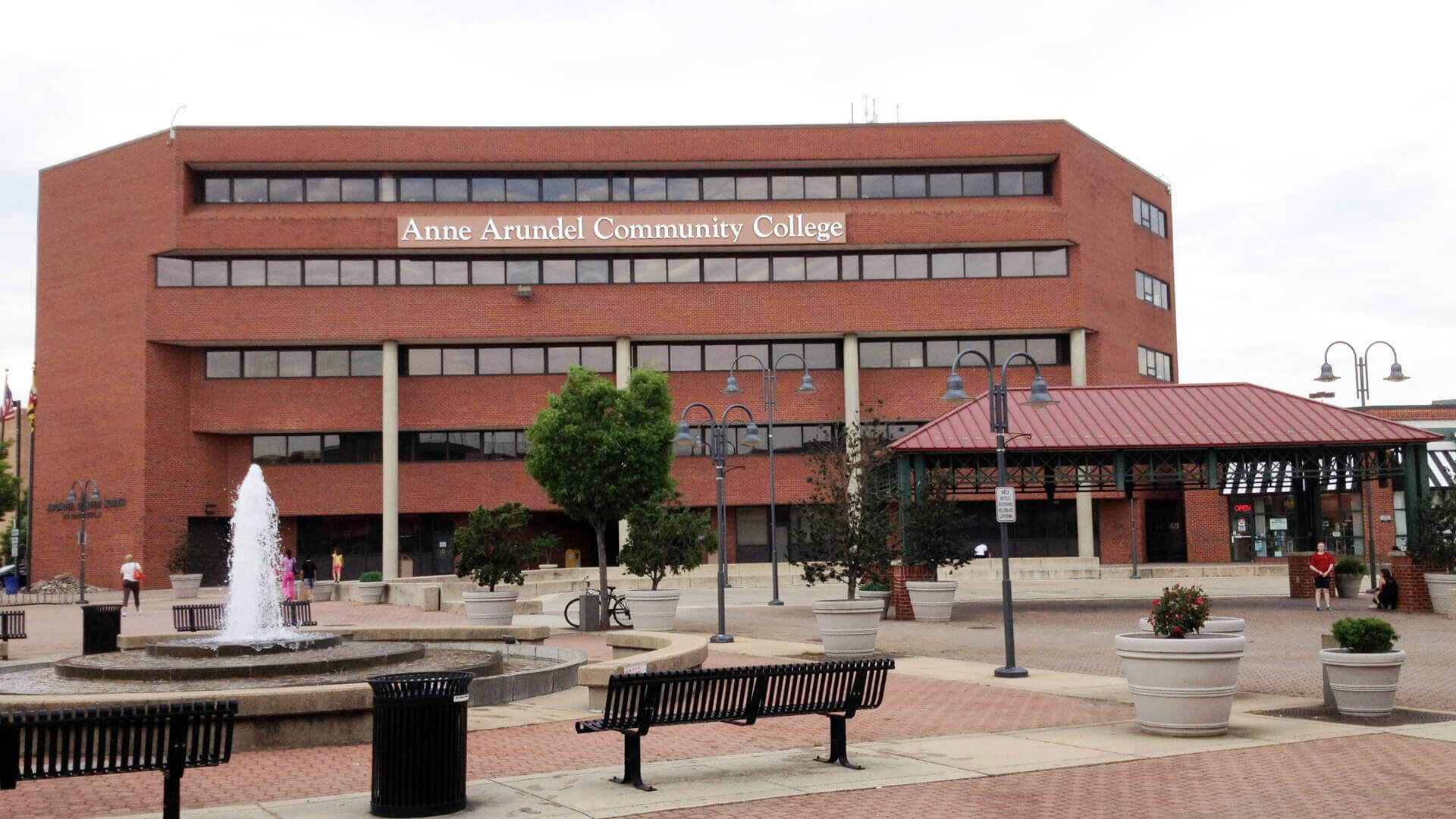 Note: This article highlights the experiences of one United Educators (UE) member and doesn't represent UE risk management or legal advice.
Supporting LGBTQ students has helped create a safer, more inclusive environment at Anne Arundel Community College (AACC).

That's important because data show that LGBTQ youth face increased risks compared to heterosexual counterparts. Gay, lesbian, or bisexual teens reported being victims of bullying, threats, and sexual or other physical violence more than heterosexual teens, and they are likelier to have seriously considered attempting suicide.
AACC works to protect LGBTQ students by educating students, administrators, faculty, and staff about sexual orientation and making gender issues a priority, says Dr. Kellie McCants-Price, AACC's interim Chief Diversity, Equity, and Inclusion Officer.
Allowing Students to Use Preferred Name
Through an internal portal, with one step AACC students can request all professors call them by their preferred first name instead of their birth name. After students submit the information, their preferred name appears on professors' rosters as well as the college's public and private facing learning management system, says Forrest Caskey, an AACC faculty member.
While there are benefits to having the ability to change a preferred name for students who aren't LGBTQ, the idea stemmed from concern for transgender or transitioning students needing to make multiple requests.
"In the past, when I had students who were transgender or transitioning, they would talk to me and say, 'My name on the roster is listed as Michael, but I go by Michelle,'" McCants-Price says. "Some of them would feel compelled to do a whole lot of explaining about what was going on."
Because of the easy ability to change a preferred name, students are less likely to need to speak with educators about their gender and sexuality. And transgender or transitioning students at AACC are experiencing less "deadnaming" than in the past — meaning they're not as frequently being called the name they were assigned at birth as opposed to the name they actually use, McCants-Price says.
In addition, this centralized convenience means transgender or transitioning students no longer must wonder whether speaking about their gender and sexuality to a certain faculty member — and possibly an entire class — is safe.
It's potentially hurtful for transgender and transitioning students to repeatedly be called a name they don't associate with, McCants-Price adds. Calling these students by their preferred first name makes "them feel like they belong and they're more welcomed."
Encouraging Faculty to Use Preferred Pronouns
On AACC's campus in recent years, more people have identified themselves by their preferred pronouns. Although AACC doesn't have a specific policy, administrators encourage faculty to list their preferred pronoun on course syllabi.
The objective is to help ensure that transgender and transitioning students feel more comfortable.
Network Offers Interactive Learning
AACC's efforts to make LGBTQ students feel comfortable also include the AACC Rainbow Network (ARN). Administrators, faculty, and staff who join ARN become part of a community that advocates for LGBTQ equity and provides support, education, and resources for students and the AACC community at large.
ARN has about 100 members and reflects a mix of genders, sexual orientations, cultures, and departmental representation.
Members complete three faculty-led training sessions with emphasis on interactive learning methods such as role-playing.
Once ARN members complete their training, they receive a door sign and window sticker to display as a signal that their offices are safe places for everyone, regardless of sexual orientation or gender identity. Providing this training is crucial because when LGBTQ students know a faculty or staff member offers a safe space, students feel more comfortable approaching that person for help or advice.
The first session addresses LGBTQ+ terminology, starting with the basics such as explaining that the letters stand for lesbian, gay, bisexual, transgender, queer and/or questioning — and "+" representing the transgender spectrum for other sexual identities.
The second session, offered months later, tackles awareness of real-world LGBTQ issues, including homophobia, heterosexism, and intersectionality, which is when people have overlapping identity dimensions — such as race and gender — and encounter multiple prejudices.
A third session — offered on Zoom during the pandemic — is about becoming a better ally for the LGBTQ community.
Gay-Straight Alliance Also Offers a Safe Space
AACC also has a Gay-Straight Alliance (GSA), a club dedicated to creating a welcoming space for the LGBTQ community and its allies. The club, which usually has about 40 active student members, meets weekly (currently on Zoom).
Anne Arundel County doesn't have an LGBTQ bar or community center, so the club gives AACC's young queer people a place to gather, says Caskey, GSA's Faculty Advisor for the past six years.
Every semester, the GSA hosts a drag show on campus. Local drag queens from outside the school participate, as do amateur drag queens from the college. The event is open to the campus, and prior shows have drawn hundreds of people. The GSA donates event proceeds — which have reached between $2,000 and $8,000 — to an LBGTQ-connected charity.
The GSA also holds a charity drag bingo each semester and organizes AACC's contingent in a pride parade.
And the club holds an annual queer prom, offering some LGBTQ students the opportunity to experience this important event for the first time. Many LGBTQ students don't attend their high school's prom given that they don't consider the event to be a safe space, Caskey notes.
GSA has helped increase visibility for LGBTQ students on campus while also making them feel safer, Caskey contends.
"You see a lot of students holding hands and showing affection, having rainbow pens or a flag that identifies who they are," he says. "GSA also gives students a space to talk about who they are and their identities. … And they're teaching other people to be more aware of identities, the spectrum, how broad it is. It's empowering them by giving them space to be activists as well, to fight for their cause."
Added to My Favorites
This content was added to My Favorites.