How the University of Oregon Ensures Compliance With Protection of Minors Policy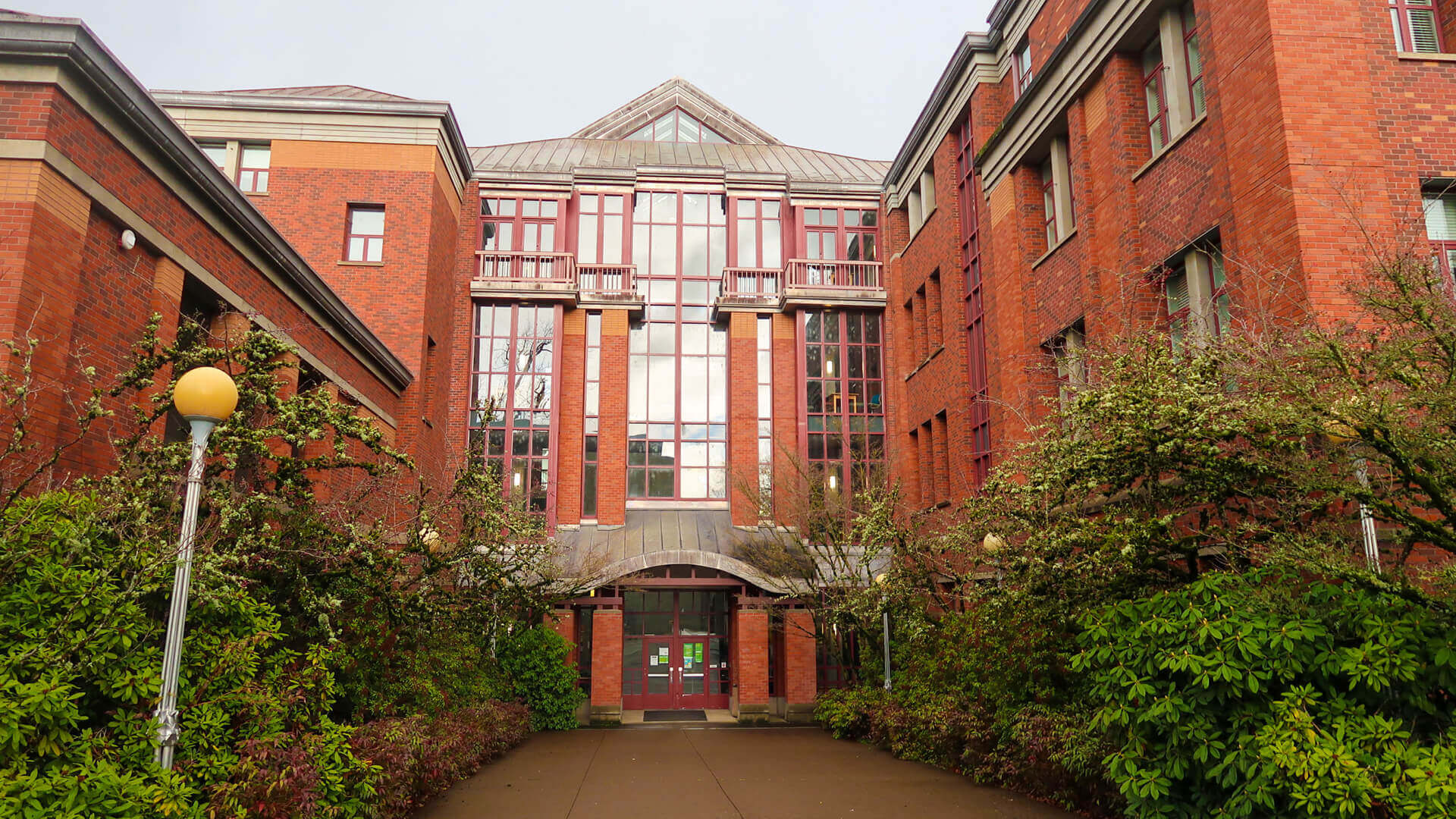 Note: This article highlights the experiences of one United Educators (UE) member and doesn't represent UE risk management or legal advice.
Simply posting your college or university's protection of minors policy may not be enough to ensure compliance. Often these guidelines and standards appear complicated and confusing, and they go unread.
By setting up a webpage that provides easy-to-use resources and the steps people must take to comply with the policy, your institution is likelier to ensure compliance and thus reduce risk, contends Flo Hoskinson, Risk Manager at the University of Oregon, a public research institution in Eugene, Ore.
"We're giving them the information they need to be successful, to adhere to the policy," she says.
Oregon launched its Youth Programs: Protecting Minors page in 2017, allowing faculty and staff access to all its content about protecting minors in one hub. With about 200 camps and clinics on campus each year, protecting minors — and ensuring compliance with the policy — is vital.
"Faculty, staff, students, student employees, graduate teaching fellows, and volunteers are expected to hold themselves to the highest standards of conduct when interacting with minors," the webpage states.
"The university recognizes both its institutional and legal obligations to ensure the safety and well-being of minor children that are on campus, in university facilities, participating in university-sponsored events, or involved with university-affiliated individuals."
Oregon's webpage — promoted through the campus email newsletter — has been a huge success anecdotally and measurably, Hoskinson says. Administrators of the university's registered camps and youth programs are required to submit a "Youth Program Summary Report" form to the Risk Management department each year. And 90% to 95% of the camps' and programs' representatives complete the form each year without being prompted.
Why Is Compliance Crucial?
Whether your institution allows minors on campus for sporting events, camps, or visits, doing so can be beneficial for students and for institutions. But their presence also creates a risk, and educators have a responsibility to protect minors' well-being. This includes fully vetting employees and volunteers interested in working at on-campus camps and youth programs.
Following the start of the #MeToo movement, institutions also have seen a significant uptick in the number of claims filed that allege sexual misconduct.
According to a recent United Educators (UE) claims analysis, a total of 676 claims involving alleged adult-on-minor sexual misconduct were reported to UE — from K-12 and higher education member institutions — from January 2009 through December 2019; 18.5% of those claims resulted in a financial loss. The average claim paid out resulted in a payment of $721,033. From January 2014 through December 2019, the average claim paid out resulted in a payment of $917,858.
In addition to Oregon's other efforts, the university works to ensure vendors providing on-campus programing comply with the protection of minors policy. This requirement is included in contract language/terms and conditions, Hoskinson says.
Follow Three Steps to Help Ensure Compliance
To make the protecting minors policy easier to understand and comply with, Oregon's website details three crucial steps camps and programs must take.
Hire program staff. At Oregon, this includes notifying the human resources department about the intent to hire summer camp employees; completing background checks every two years for volunteers, employees, and students working with minors (even those who may not have unsupervised access); completing a volunteer form and submitting it the risk management office; and retaining records including hiring documents, background check clearance, and volunteer forms.
Register the youth program. This includes registering the program each year with the risk management office; enrolling in insurance; ensuring all participants complete a liability waiver (departments must retain records for six years); and ensuring that model release forms are completed before photos/videos are taken.
Train staff. At Oregon, this includes trainings on the protection of minors policy and procedures, conduct requirements, and an online course on protecting children. Programs must document that participants complete the trainings.
This step also requires submitting the "Youth Program Summary Report" at least two weeks prior to the start of each camp or youth program on campus. The report includes the program's name and dates, as well as the name of the department sponsoring the program and the administrator's contact information.
Then it provides the following fields for each university employee, volunteer, and unaffiliated person:
Name
Affiliation
Date when a training video was viewed
Background check completion date
Overall, it's extremely beneficial for an institution to explain its protection of minors policy using simple tools and easy-to-understand steps, Hoskinson says.
"People want to comply — they want to follow the process," she says. "We show our youth program administrators the three easy steps to compliance, and they execute."
The university, which is located in an urban area, was founded in 1876 and has about 21,800 students. It has been a UE member since July 2015.
Added to My Favorites
This content was added to My Favorites.