How Tufts University Addresses Hazing Prevention in a Time of COVID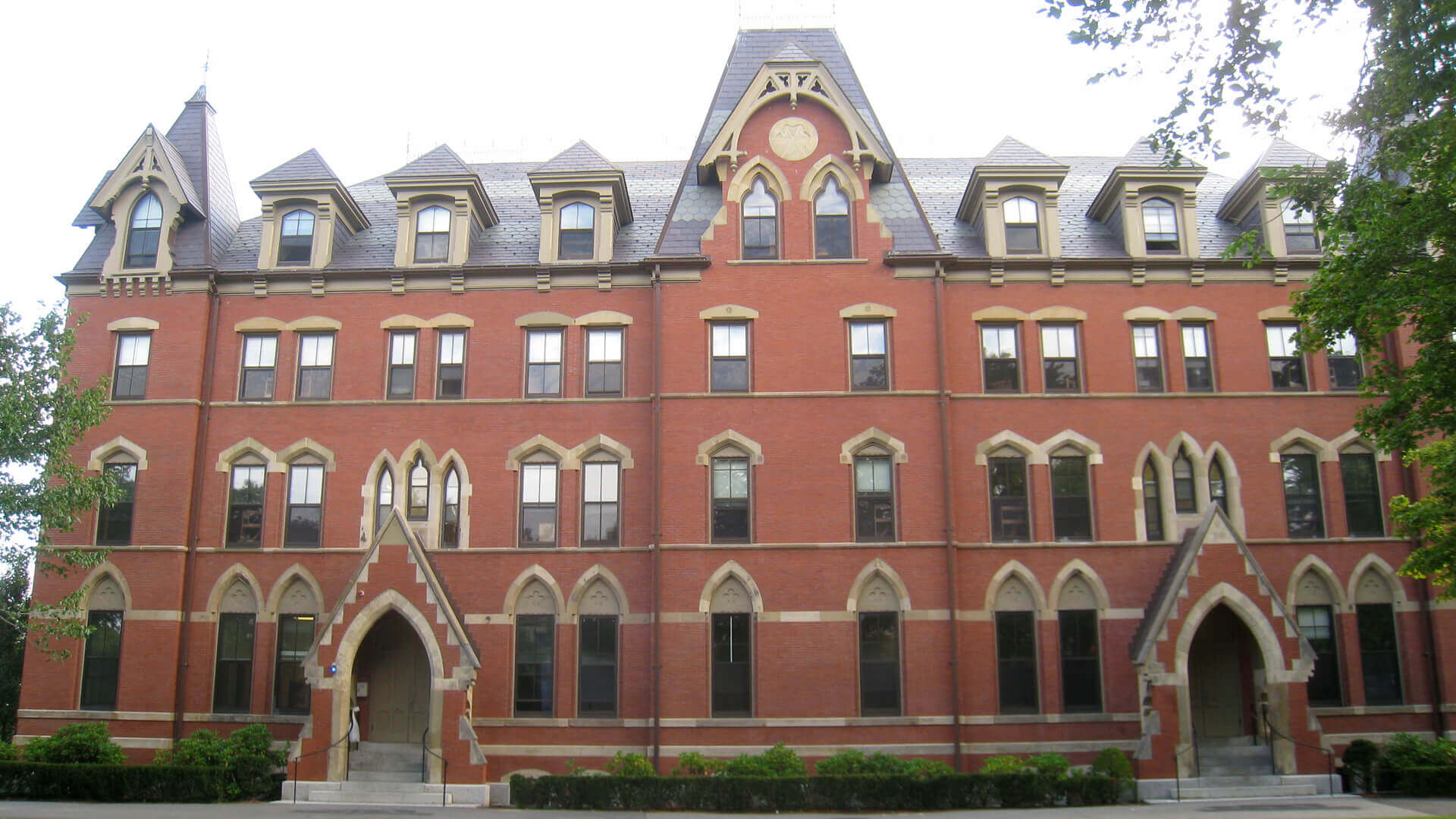 Note: This article highlights the experiences of one United Educators (UE) member and doesn't represent UE risk management or legal advice.
Hazing has continued at colleges and universities regardless of whether they're operating in person or online. The Hazing Prevention Consortium recently surveyed about 150 campus professionals nationwide and learned that during the COVID-19 pandemic, many campus professionals are addressing different forms of hazing or believe different forms of hazing will occur.
Elizabeth Allan, who directs the consortium, says campus professionals believe hazing behavior during the pandemic could include:
Zoom drinking and other drinking games
Sleep deprivation through the use of Zoom
Online humiliation and degradation
Intentionally breaking COVID guidelines
Traditional hazing behaviors
Virtual hazing can be as dangerous as in-person hazing — and maybe even more dangerous — because there aren't as many people around to intervene, Allan says. Survey results show concern among some higher ed leaders that at institutions without in-person contact with students, it's harder to see and respond to "changes in behavior that may serve as red flags that organizations are engaging in hazing."
In addition, students already feel the impact of social distancing on their mental health and virtual hazing might exacerbate that issue, says Allan, a professor of higher education at the University of Maine in Orono.
In-person hazing activities directly associated with the COVID-19 pandemic also concern institutions such as United Educators (UE) member Tufts University. These activities could create physical risk for students and members of the public. For example, hazing victims — virtual and otherwise — could be ordered to visit a location such as a grocery store without wearing a mask or attend parties with students who aren't wearing masks.
Tufts Trains RAs to Identify Hazing Victims
To combat hazing on campus, Tufts provided students who were in training to be resident assistants (RAs) with a hazing prevention program on Zoom. While this was the second year the university provided this training to RAs, this was the first time Tufts' training was offered virtually.
During the training, Tufts explained to RAs the things they should look out for when it comes to hazing victims. For example, they should monitor students' hours of coming and going to see if they are changing or if students' attitudes might be changing, says Su McGlone, Director of Fraternity & Sorority Life in Tufts' office of residential life & learning.
Tufts' RAs provided six reports of hazing within the first five weeks of school last year.
A large population of students at Tufts, a private research institition in Medford, Mass., are on campus this fall. In the first several weeks of school, the university had not received reports from RAs of hazing. As of late September, McGlone wasn't aware of instances of virtual hazing reports, either, although she said Tufts' students were likeliest to experience hazing beginning at the end of September.
Strategies to Prevent Hazing, Regardless of Location
Whether your campus provides in-person or virtual instruction during the pandemic, consider using these hazing prevention strategies from the consortium and Tufts:
Remain Committed to Preventing Hazing
Major priorities such as preventing COVID-19 and racial discrimination have emerged at institutions. Senior leaders often have several competing demands and are stretched thin. In fact, the consortium's survey results show a few institutions have paused or lessened hazing prevention efforts due to time demands, resource limitations, or budget constraints.
But hazing isn't going away, so it's important to protect students and explain that your institution won't tolerate it. Your institution can use a hazing prevention toolkit to learn steps to prevent hazing, examine sample hazing scenarios, and reference a glossary of terms related to hazing and its prevention.
Educate students about what hazing is and when their actions cross the line into hazing. Consider UE's online course "Recognize and Prevent Hazing," which helps students understand how to recognize and respond to incidents of hazing, and how to find an institution's hazing policies.
Additional free evaluated training includes the 17-minute Clery Center documentary "We Don't Haze," where families and victims of hazing explain the impact it has on campus communities.
Offer Online Training
Conduct training on virtual and/or in-person hazing prevention. Promote the training through your campus portal, newsletters, or other communications from your dean of students or vice president of student affairs.
Regardless of how you provide education to students about hazing, one key issue to identify with them is the issue of consent, McGlone says.
When she educates students about hazing, "They're usually able to wrap their brains around consent – and how you can't consent to something when there's a power dynamic in place. Once we start talking about that, they're usually able to understand that piece."
Provide Students a Way to Anonymously Report Hazing
Tufts uses EthicsPoint Inc. for people to anonymously and confidentially report activities involving unethical or other inappropriate activities or behavior, including hazing. Tufts also says that the university will take measures to prevent retaliation when members of the university community, including victims, participants, or witnesses, report hazing.
Form a Hazing Prevention Coalition on Your Campus
McGlone leads Tufts' coalition, which includes colleagues from campus life, athletics, other residential life staff, health promotion, faculty, and the office of the dean of student affairs.
"It's really great to bring people from all of those different areas together and thinking across the university and across divisions, because hazing is a university-wide issue," she says.
Tufts, which is located in a suburban area, was founded in 1852 and has an enrollment of about 5,900. It has been a UE member since July 2011.