Prevent and Respond to Fentanyl Overdoses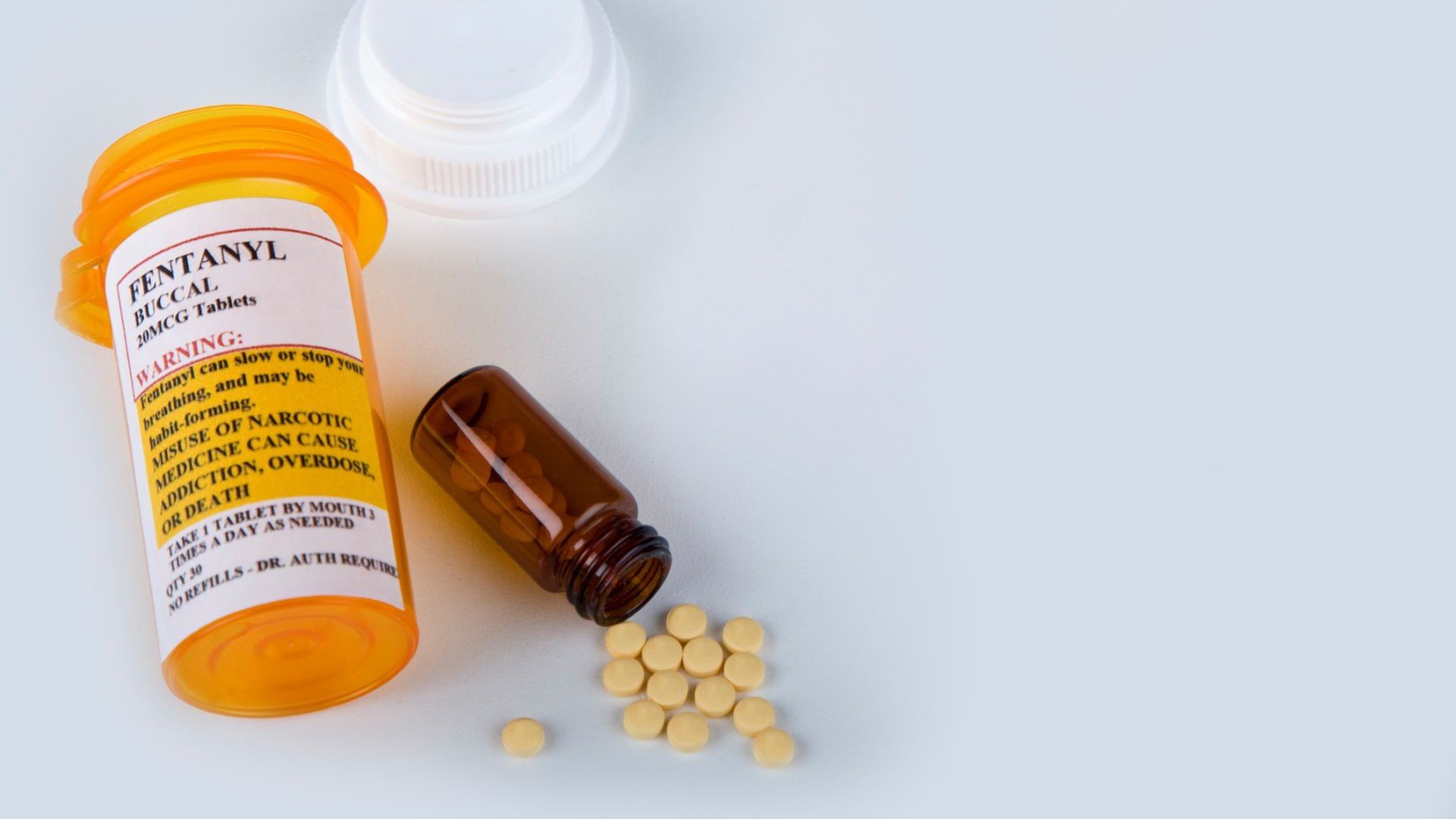 As fatal drug overdoses linked to fentanyl rise, K-12 schools, colleges, and universities should carefully assess their prevention and response protocols.
Deaths resulting from accidental drug overdoses, particularly involving fentanyl, have risen sharply. Fentanyl, a synthetic opioid (a class of drugs that includes legal medications as well as illegal substances like opium and heroin), is similar to morphine but 50 to 100 times more potent. Like other opioids, fentanyl can be prescribed by a medical professional for severe pain, but its illicit use is widespread.
According to provisional government data, fentanyl caused 71,238 overdose deaths nationwide in 2021, a 23% increase from 2020. And one study found that 77% of overdose deaths of teenagers in 2021 involved fentanyl. In March 2022, two students at the same Portland, Ore., high school died of overdoses in separate incidents one day apart after each apparently took counterfeit prescription pills laced with fentanyl. In May 2022, three students overdosed at the Ohio State University, two fatally, on suspected fake Adderall pills. Autopsies confirmed both students suffered fentanyl overdoses.
As these tragic cases illustrate, the increase in deaths is largely driven by unintended ingestion of fentanyl. It's cheap to manufacture, so fentanyl is frequently mixed with illegal drugs or put in counterfeit prescription pills such as OxyContin or Xanax. Because fentanyl is so potent, people can overdose easily, often fatally, without even realizing they took it.
To help protect your students from the serious risks of fentanyl, consider these actions.
Educate Your Campus Community About Fentanyl
Don't mince words. State plainly to students, and parents of minor students, that the primary risk of taking fentanyl (except as specifically prescribed by, and obtained directly from, a medical professional) is accidental overdose and death. Never assume students are too young to be at risk; in January 2022, a 13-year-old Connecticut seventh-grader died from a likely fentanyl overdose at school. During their initial treatment, neither the school nurse nor first responders considered an overdose because of the boy's age.
When providing education, draw on available resources. Tailor your message to the audience and, when possible, adapt existing resources rather than reinventing the wheel:
Your education program should highlight:
The great danger of purchasing "prescription" pain medications online or on the street, especially because of fentanyl's prevalence in these pills and the difficulty in visually distinguishing them from legitimate medications
The symptoms of a fentanyl overdose, including dizziness, abnormal breathing, cold and clammy skin, and blue-colored lips and fingernails
Steps to take after a known or suspected overdose, such as calling 911 immediately and providing basic life support (such as CPR); consider other actions to recommend depending on applicable laws, where the overdose occurs (for example, on school property, at a student's home, or elsewhere), and on whether naloxone (discussed below) is available
Actions to avoid, such as putting overdose victims into cold water, slapping them, or inducing vomiting
Make Naloxone Accessible
Naloxone — sometimes known as Narcan (a brand name version) — is an opioid reversal agent that acts quickly and can save the life of someone who overdoses on fentanyl. It's available in nasal spray and injectable forms and is relatively simple for laypeople to administer with appropriate training.
In some states, including Indiana, Maryland, and Mississippi, people can get naloxone from a pharmacy without a prescription. Many other states let pharmacists dispense naloxone to "anyone at risk" or to someone "in a position" to help such a person without a prescription. A few states, like Georgia, may require or recommend the person getting naloxone first receive state-approved training on how to use it.
Depending on applicable law, strongly consider making naloxone widely available to your school community. If possible, law enforcement/public safety personnel or school resource officers — those most likely to respond to an overdose emergency on campus — should carry naloxone with them and know how to use it.
In general, have naloxone readily available in college campus clinics, pharmacies, and student health services. Various state laws, including California, Maryland, New Mexico, and New York, have provisions permitting or requiring public schools to keep naloxone on hand and train school nurses and sometimes other personnel on its use.
Provide Bystander Training
Depending on your state's good Samaritan law, offer appropriate training for bystanders. For example, free online training covers critical topics such as how to recognize overdose symptoms and how to administer Naloxone.
Consider Fentanyl Test Strips
If permitted by applicable laws, consider making available single-use fentanyl test strips (FTS), which are relatively inexpensive and are known to accurately detect the presence of fentanyl (though not its amount or strength) in pills, powder or injectable drugs. States have typically treated FTS as illegal drug paraphernalia, and (perhaps because of lingering stigma) some still do. However, with the dramatic increase in overdose deaths, many states have decriminalized or loosened restrictions on the strips. Several jurisdictions, including California and New York City, have created publications explaining how to use the strips. To address the escalation in overdose deaths, in spring 2021, the federal government announced that federal funding could be used to purchase FTS.
More From UE
Course: Opioids — What You Need to Know
Additional Resources
Drug Policy Alliance: Safety First
Substance Abuse and Mental Health Services Administration: Opioid Overdoes Prevention Toolkit
Partnership to End Addiction: How Can I Protect My Child From Fentanyl? 5 Things Parents Need to Know
U.S. Drug Enforcement Administration (DEA): Drug Fact Sheet — Fentanyl
About the Author
Hillary Pettegrew, Esq.

Senior Risk Management Counsel

Hillary's areas of expertise include employment law, Title IX, and study abroad issues. Before joining the Risk Research team, she practiced employment law and handled UE education liability claims.
More From UE
Added to My Favorites
This content was added to My Favorites.