Avoid Liability for Prescription Opioid Abuse by Student-Athletes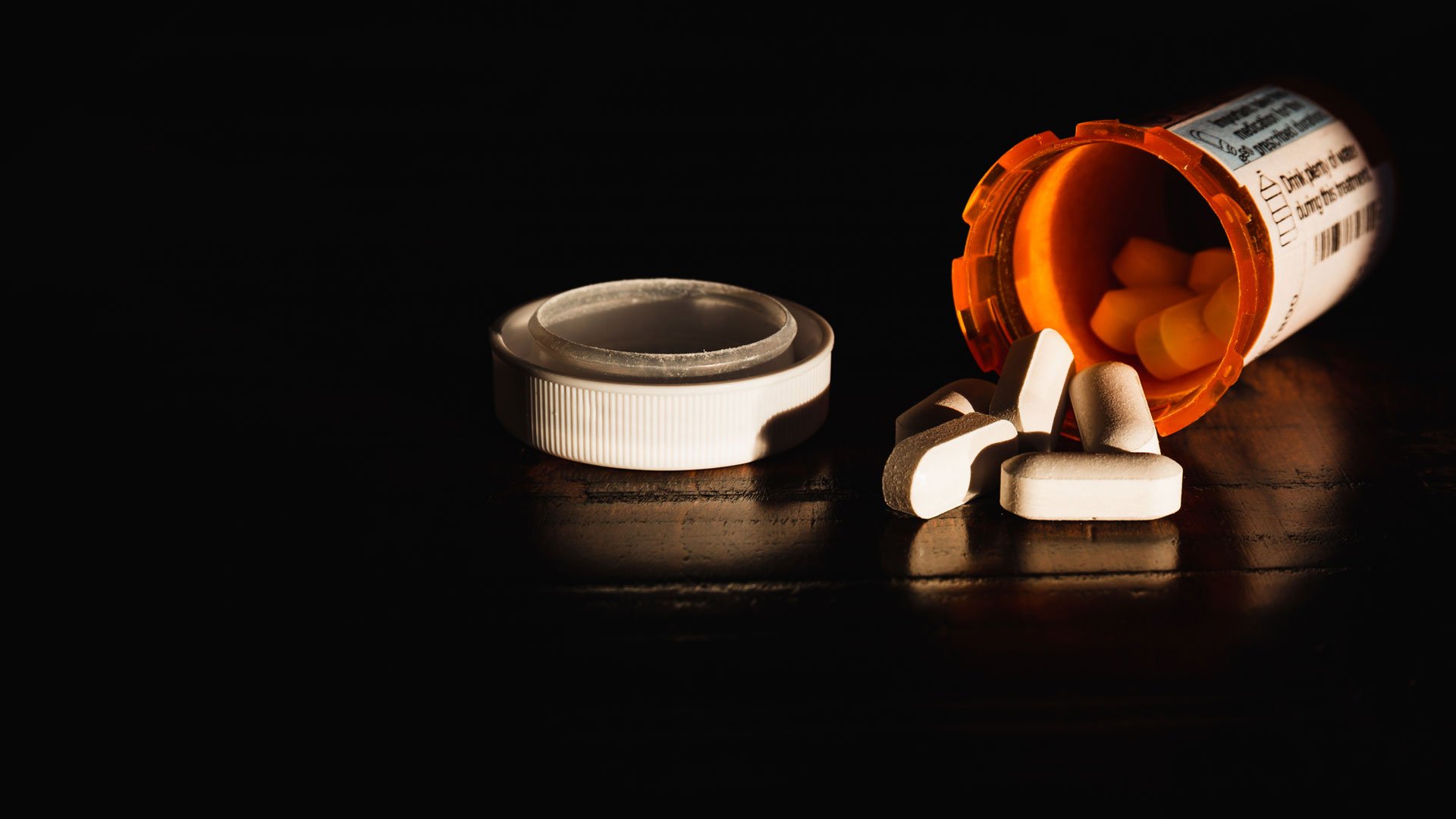 Guidelines to ensure proper prescription practices on higher ed campuses
Opioids are a class of drugs used to reduce pain. They include prescription drugs (such as morphine, codeine, methadone, oxycodone (OxyContin), hydrocodone (Vicodin), and fentanyl (a powerful synthetic drug), and heroin. Drug overdose deaths in the United States involving any type of opioid spiked from approximately 8,000 in 1999 to 67,600 in 2018, when they accounted for almost 70% of fatal overdoses. Prescription opioids were involved in 32% of opioid-related deaths in 2018.
Problems linked to managing chronic pain with opioids can affect any higher education institution with student-athletes, especially if it employs health care providers who prescribe pain medications. Institutions with high-impact sports like football generally face the greatest risk since players tend to be injured frequently, yet they may try to play through the pain or find ways to return to the field as soon as possible. Prescription opioids can be the "go-to" solution for such student-athletes, so your institution must take steps to eliminate improper prescription practices on campus.
Potential Liability
In addition to possible criminal liability for violating the federal Controlled Substances Act or equivalent state laws, health care providers who prescribe opioids improperly may be civilly liable under a negligence theory to a patient injured by the drugs. If such a provider works for an educational institution and treats student-athletes, a patient claiming injury from opioids the provider prescribed would almost certainly also sue the institution, knowing that it has deeper pockets — and might well win.
While United Educators (UE) has minimal claims experience with this, in 2017 an appeals court affirmed a jury verdict that included $15 million in punitive damages in favor of a patient who became addicted to opioids. He had sued both the doctor who prescribed the drugs for the patient's chronic back pain and the doctor's employer, a university hospital.
Follow CDC Guidelines
To avoid institutional liability and protect your student-athletes, your institution should ensure health care providers it employs — including physician assistants or nurse practitioners — who prescribe medications to athletes follow the 12 guidelines the Centers for Disease Control and Prevention (CDC) established. These guidelines apply only to opioids prescribed for chronic pain, meaning pain lasting longer than three months or past the time of normal healing. They explicitly do not apply to patients younger than 18, but the CDC noted that while research into the effects of opioid therapy in younger children was limited, the reported trends were disturbing, and further research was needed into opioid use among this "critical population."
The guidelines advise clinicians to:
Look first to non-drug therapy or non-opioid drug therapy. Consider opioids only when the expected benefits for pain and function outweigh anticipated risks to the patient. Even then, combine opioids with other appropriate forms of therapy.
Establish treatment goals for patients, including realistic goals for improving pain and function, before treatment begins. Prepare a plan to discontinue opioids if they do not produce clinically meaningful improvements in pain and function that outweigh the risks to patient safety.
Discuss with patients — before opioid treatment and periodically during it — the known risks and realistic benefits of opioids. Also discuss patient and clinician responsibility for managing treatment.
Prescribe immediate-release opioids for patients beginning treatment — not extended-release/long-acting opioids.
Prescribe the lowest effective dose of opioids. Before prescribing a higher dose, carefully consider individual evidence of risks and benefits.
Long-term use of opioids often begins with treatment for acute pain; in these cases, prescribe the lowest effective dose of immediate-release opioids in no greater quantity than you expect the patient to need for severe pain. This period usually ranges from three to seven days.
Evaluate with patients, within one to four weeks of beginning opioid treatment or increasing dosages, the benefits and harm of opioid use. Repeat this re-evaluation at least every three months during treatment. If the benefits do not continue to outweigh the risks, consider other therapies and work with patients to reduce dosages or taper and discontinue opioid use completely.
Evaluate — before and periodically during opioid treatment — risk factors for opioid-related harms (such as non-fatal overdose history, substance use disorder history, higher opioid dosages, or use of tranquilizers). If appropriate, consider offering naloxone or using other risk mitigation strategies.
Review each patient's history of controlled substance prescriptions. Use state prescription drug monitoring program (PDMP) data to determine if the patient is receiving either opioid doses or dangerous drug combinations that create a high overdose risk. Conduct this review when starting and periodically during opioid treatment (such as every three months).
Perform urine testing before beginning treatment. Consider repeating it at least annually to check for prescribed medications, other controlled prescription drugs, and illicit drugs.
Because both types of drugs depress the central nervous system, avoid prescribing opioids and tranquilizers such as Valium or Xanax together when possible.
For patients with opioid use disorder (prior opioid dependence or abuse), offer or arrange evidence-based treatment (such as medication-assisted treatment with buprenorphine or methadone combined with behavioral therapy).
Reinforce the importance of the CDC guidelines by having providers who work with student-athletes take the related online training modules, which cover topics ranging from an overview of the guidelines to communicating with patients and reducing opioid risks.
Other Recommended Actions
Take these additional steps to help prevent opioid abuse by student-athletes:
Create a comprehensive treatment and return-to-play plan as soon as practicable after student-athletes suffer a significant injury. Seek participation and input from the student, coaches, medical staff, athletic trainers, counselors (including those who specialize in substance abuse issues), and appropriate student affairs or residence life staff (who can provide emotional support).
Create a handout for student-athletes. The handout should warn about common side effects of opioids — which in the short term may include depressed breathing, lethargy, and constipation and in the long term can mean depression, cardiac problems and weak bones — even when prescribed and used as intended.
Enlist your athletic training staff to encourage students to use alternatives to opioids, such as physical therapy or chiropractic treatments. Athletic trainers also can play an important role in monitoring the progress of students on prescription opioid therapy and watching for signs of abuse or addiction.
Check with your state's department of health or similar agency — such as those in Michigan, New York, and Tennessee — for resources to combat opioid abuse. Share them as appropriate with students, clinicians, and others on campus.
Consult with local legal counsel about any state-specific education or training requirements that apply to health care providers prescribing certain medications. Check with other institutions in your state to see if they have programs you may be able to use or adapt, such as SUNY-The University at Buffalo's online Opioid Prescriber Training Program.
More From UE
Respond to Student Opioid Overdoses
Additional Resources
CDC: Quick Reference for Health Care Providers
CDC: Checklist for Prescribing Opioids for Chronic Pain
About the Author
Hillary Pettegrew, Esq.

Senior Risk Management Counsel

Hillary's areas of expertise include employment law, Title IX, and study abroad issues. Before joining the Risk Research team, she practiced employment law and handled UE education liability claims.