Manage Makerspaces on Campus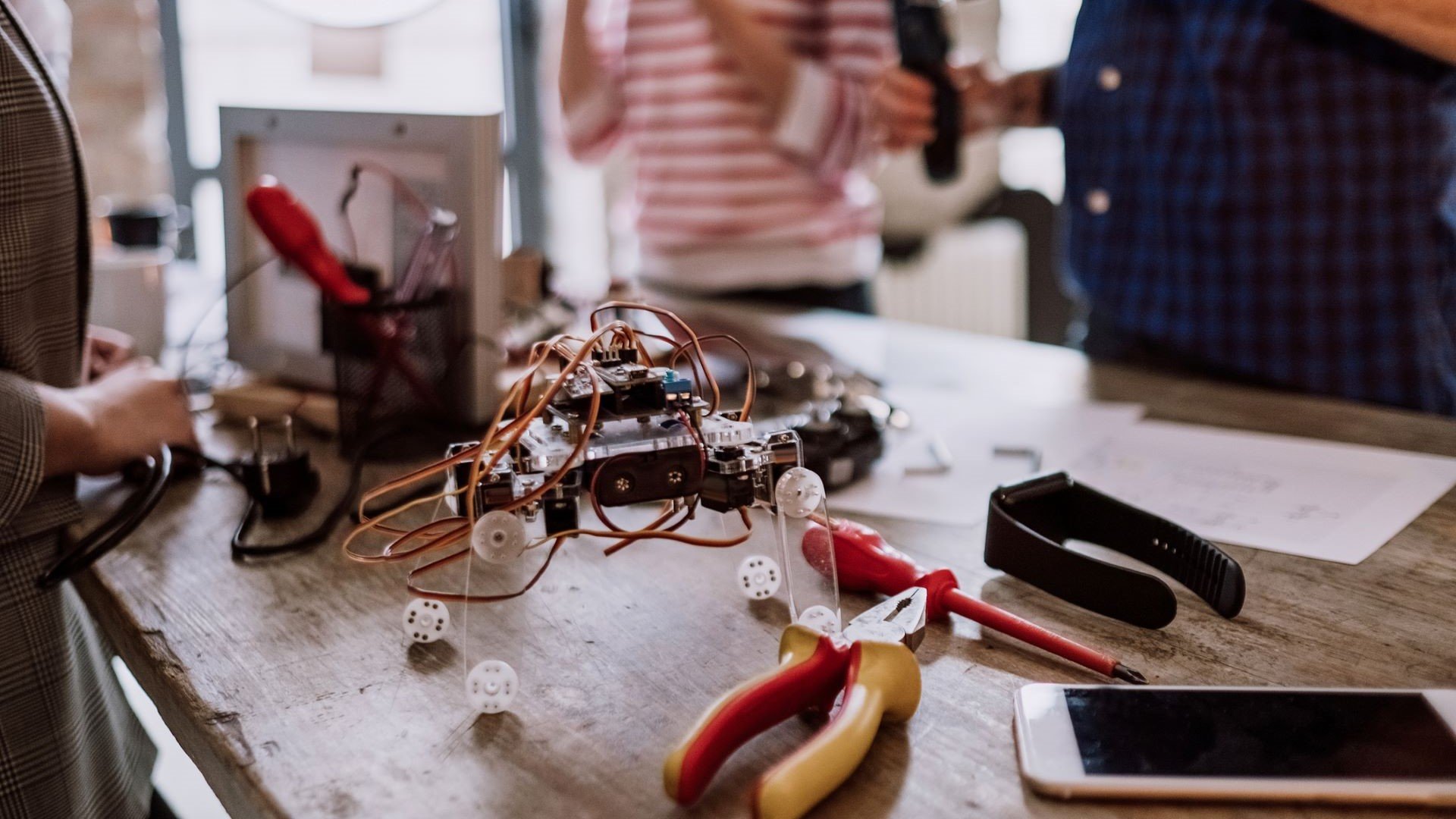 Steps to prevent injury in these popular innovation labs
The use of "makerspaces" ─ also called innovation labs or fabrication labs ─ continues to be popular on campuses. These dedicated workshops promote learning, knowledge sharing, and invention through hands-on experience. Whether they house equipment such as digital cameras, 3-D printers, or laser cutters, they allow for cross-disciplinary exploration and creativity, often joining elements of art, engineering, and industrial fabrication.
While having a makerspace at your K-12 school, college, or university can foster creativity, it also comes with the risk of injury. To protect students, faculty, staff, and possibly even the community, it's important to address safety concerns.
Key Considerations For Makerspaces
As your institution plans and operates its own makerspace, ask:
Who will use the makerspace? Determine whether your space is open to anyone on campus and whether you will make it available to the wider community. Track users and visitors through a sign-in sheet or membership card.

Is the makerspace accessible? In designing your space, consider whether it is accessible to users who may have a disability. Determine whether the space size and layout, as well as the machines available, can be navigated and used by people who may need accommodations or assistance.

Who has authority over the makerspace? Specify which department is responsible for keeping the space orderly, clean, and safe. The physical location of the makerspace, such as an engineering building or a library, may determine who has ownership. For example, Davidson College's Information Technology Services department oversees some of its maker and innovation spaces on campus.
Are general policies on safety, usage etiquette, and intellectual property available to all users of the space? Some makerspaces require users to sign a form indicating they have read and understand applicable policies.
Is there appropriate insurance in place to cover people, including visitors, in the event of an accident?
Does the makerspace have proper ventilation and sufficient space for anticipated activities, such as soldering and chemical usage? Who provides training for proper tool usage? Who assesses and monitors safe usage? Case Western Reserve University requires users of the metal and wood shops to earn and display a badge confirming they completed safety training for specific machines.
Are safety rules and notices posted centrally and near specific tools? Is appropriate protective gear available? Also, many makerspaces post safety precautions and instructions at each tool area to reinforce safe usage and proper maintenance.
Are first aid kits readily available? In the event of a severe injury, are locations and phone numbers for emergency services prominently noted near a centrally located phone?
About the Author
Heather Salko, Esq.

Manager of Risk Research

Heather oversees the development of risk research publications. Her areas of expertise include employment law, Title IX, and student mental health. Before joining the Risk Research team, she practiced employment and insurance coverage law and handled UE liability claims for more than a decade.