United Educators Named a Top Workplace for Compensation and Benefits
Bethesda, Md., May 8, 2023 — United Educators (UE) insurance has been named one of the nation's best workplaces for compensation and benefits.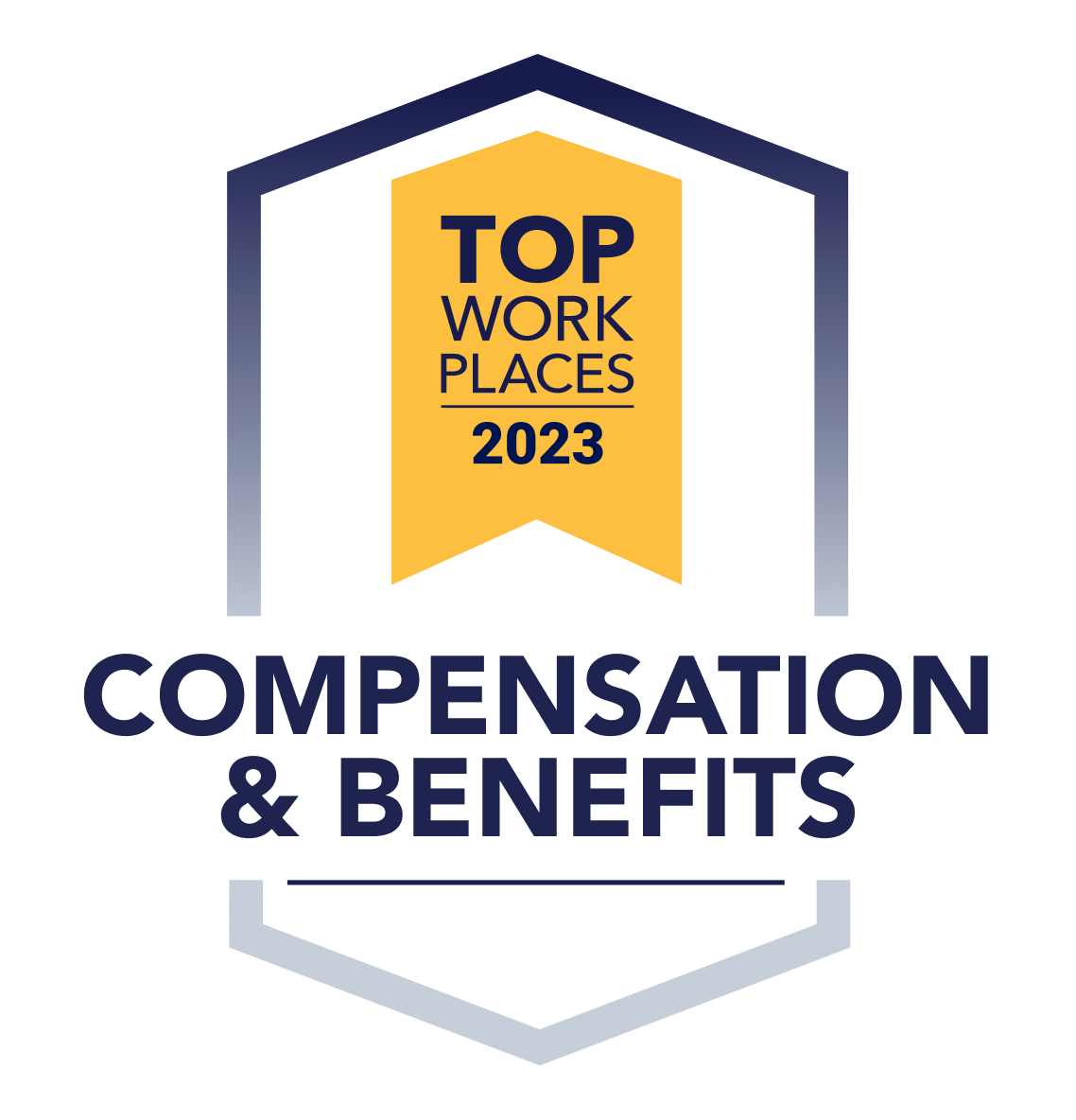 UE earned a 2023 Top Workplaces National Culture Excellence recognition in the Compensation & Benefits award category. The national employer award comes from Energage, a research company with more than 17 years of experience surveying over 27 million employees at 70,000 organizations. Awards are based solely on employee feedback.
"Our incredibly talented employees are the secret to UE's position as the premier risk management and insurance company serving education," said Janice Abraham, UE's President and CEO. "We're committed to providing our team members with opportunities to attain their personal and professional goals. Their feedback about how much they value our compensation and benefits package means a great deal to us."
Employees describe UE as "collaborative," "inclusive," "diverse," "supportive," and "mission-driven" in the confidential survey.
"Year after year, we see that organizations who commit to driving people-first cultures not only better attract and retain top talent, but their employees are significantly more engaged than the average organization," said Eric Rubino, Energage CEO. "We are proud to recognize the organizations making sustained efforts to continually improve their workplace culture in the areas that matter most to their employees."
Among the benefits UE offers:
Mission-focused work serving K-12 schools, colleges, and universities
An inclusive culture that embraces diversity and provides opportunities for all to succeed
Support for individual growth through sabbaticals, leadership development, mentoring, and tuition assistance
11 paid holidays annually including Juneteenth and an employee choice floating holiday
UE received a 2022 Woman-Led Top Workplaces award.
# # #
About UE
UE is education's answer to the distinct risks and opportunities institutions face. UE provides liability insurance and risk management services to about 1,600 members representing K-12 schools, colleges, and universities throughout the United States. Founded in 1987 as a risk retention group, UE is owned and governed by the institutions it insures. UE addresses our members' unique risks through thoughtful underwriting resulting in appropriate coverage.