United Educators Honors Joe Tucker With Distinguished Counsel Award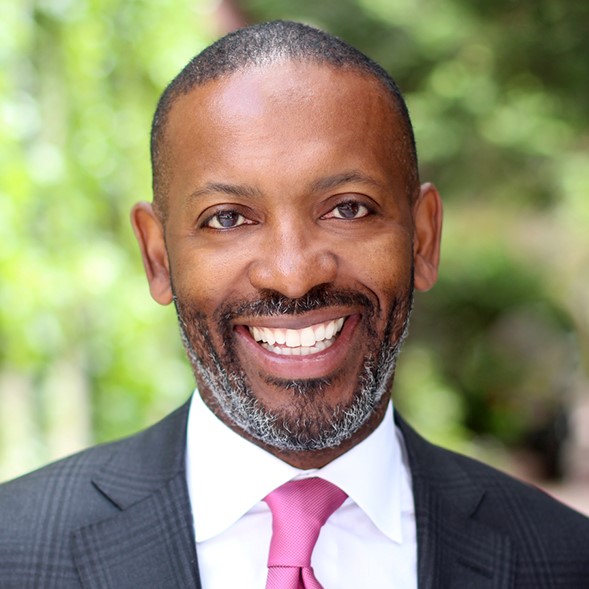 Bethesda, Md., Oct. 31, 2022 — United Educators (UE) recognized Joe Tucker, Founder and CEO of Philadelphia-based Tucker Law Group, with the 2022 Distinguished Counsel Award. He received the honor at a gathering of UE's Defense Counsel Advisory Committee on Oct. 21.
"I am humbled to have received this award and have enjoyed my decades-long relationship with UE," he said. "The opportunity to represent UE's member institutions is an honor."
Tucker is a nationally recognized trial lawyer who for more than two decades has worked with UE on some of the most complex and catastrophic matters for K-12 and higher education members. UE recognized him with the Distinguished Counsel Award noting the many ways he stands out including his authenticity, tireless work ethic, strategic approach to cases, and ability to build a genuine rapport with clients.
"Joe Tucker is legendary. He has resolved some of our most complex cases with tremendous legal expertise combined with a deep empathy, respect, and personal commitment to the individuals and organizations involved," said Ellie Kennedy, UE's Vice President of Resolutions Management and General Counsel. "He exemplifies UE's Cool Head, Warm Heart approach to resolving claims and is helping to build the next generation of attorneys to support the important work of educational institutions."
Tucker is one of five attorneys who have received the award since UE introduced it in 2015.
# # #
About UE
UE is education's answer to the distinct risks and opportunities institutions face. UE provides liability insurance and risk management services to about 1,600 members representing K-12 schools, colleges, and universities throughout the United States. Founded in 1987 as a risk retention group, UE is owned and governed by the institutions it insures. UE addresses our members' unique risks through thoughtful underwriting resulting in appropriate coverage.