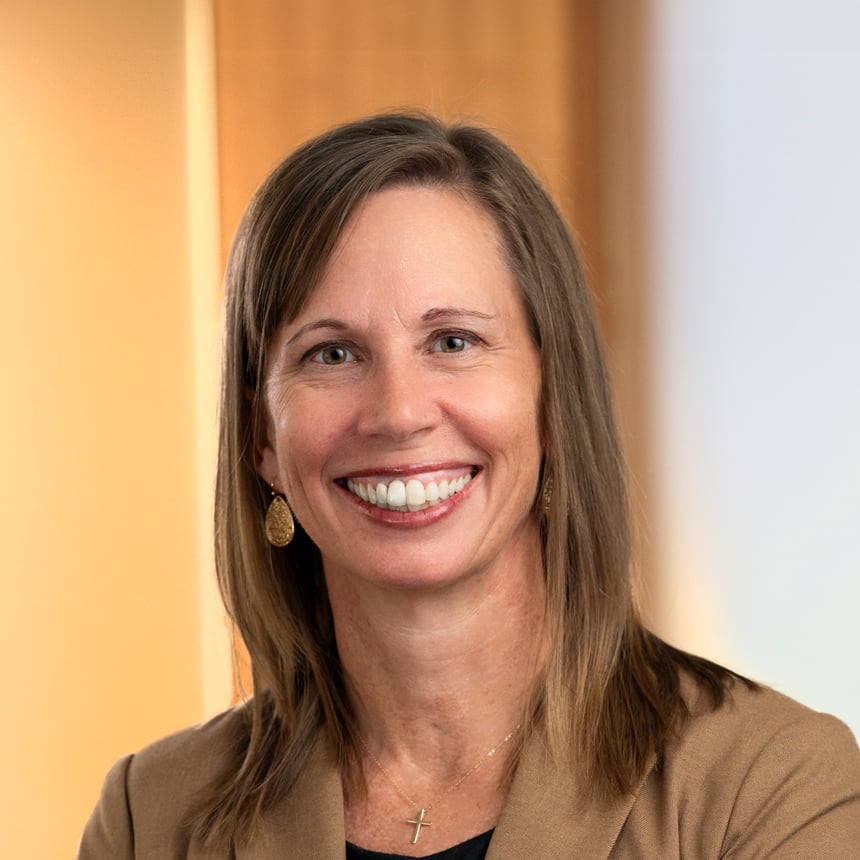 Back to Leadership
Ellen S. Kennedy
Vice President of Resolutions Management and General Counsel
She/Her
Ellen ("Ellie") Kennedy develops and leads strategies and initiatives designed to ensure optimum legal resolutions and a superior claims experience for United Educators (UE) members.
She oversees the 60-person Claims Resolutions team responsible for processing and evaluating UE claims. The team works with members to effectively assess, defend, and resolve demands and lawsuits made against them.
Ellie joined UE in November 2019 after spending 21 years — including 12 years as Partner — at Hogan Lovells in Washington D.C.
Her decades of litigation experience help her drive an effective and efficient claims resolutions process for UE members. Most of Ellie's career has been dedicated to commercial litigation, with a focus on complex contracts and insurance and franchise law. She has substantial experience developing trial and mediation strategies, which she uses both to resolve cases on behalf of UE members and to work with defense counsel to successfully resolve claims.
In her prior role as Partner at Hogan Lovells, Ellie also held leadership positions on the committees responsible for recruiting new talent. This expertise is critical to maintaining the high quality of UE resolutions staff as it expands to continually represent UE members' interests in thousands of claims.
Ellie earned a JD from the University of Virginia School of Law, Order of the Coif, where she was also a member of the Virginia Law Review. She earned a BA from Duke University, graduating magna cum laude and as a member of Phi Beta Kappa. She is also a member of National Association of College and University Attorneys (NACUA).
An avid proponent of healthy lifestyles, Ellie likes to start each working day with a run through her neighborhood or a spin class at the local gym. Ellie lives with her husband and three children in Kensington, Md.