Serving Education From Day One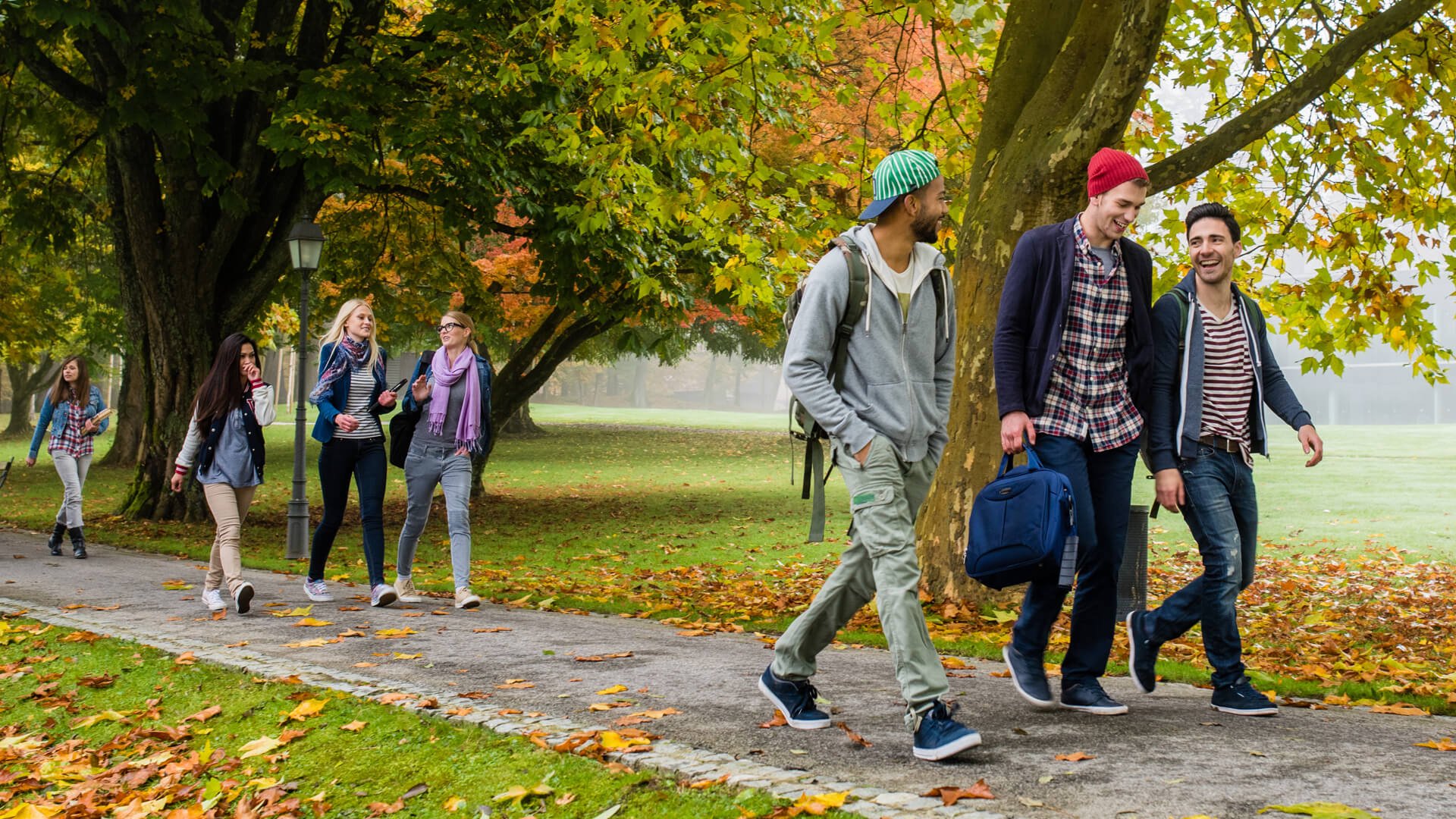 "From the very beginning, our vision has been that we are not just an insurance company. We exist to keep students safe, keep faculty doing their research, keep institutions focused on their missions." — Janice Abraham, United Educators' President and CEO
United Educators (UE) has grown from 59 founding educational institutions to a trusted risk management partner for about 1,600 K-12 schools, colleges, and universities.
Our founders formed a member-owned company as a captive risk retention group under the federal Liability Risk Retention Act of 1986. We were created in March 1987 to exclusively serve education by offering educators legal liability (ELL) and general liability excess (GLX) coverage.
UE began by offering members information and expertise to help them keep risks — and insurance costs — low. By year's end, 100 policies were in force.
We've helped and are continuing to help institutions navigate significant national issues such as school shootings, free-speech debates, sexual misconduct, and employment practices. We take a comprehensive approach to help our members manage risks through our individualized underwriting, extensive risk management resources, and thoughtful claims resolution drawing upon 35 years of education-specific expertise.
"UE means stability, experience, and excellence."
— Sean Furlong, Director of Finance, Gilman School
How Did UE Form?
Colleges and universities faced skyrocketing liability insurance premiums in the late 1980s.
Suddenly, higher and secondary education trustees, presidents, and chief financial officers struggled to get directors and officers general liability insurance. If they could, it was many times higher than what they were used to paying.
In 1986, the National Association of College and University Business Officers (NACUBO) created a task force to examine the liability insurance challenge. As a result, NACUBO helped create School, College and University Underwriters, Ltd. (SCUUL), a Bermuda-based insurer owned by colleges and universities. When Congress authorized affinity groups to organize their own insurers, educational institutions quickly formed UE, a risk retention group. SCUUL provided reinsurance while UE marketed insurance in the United States.
UE continued to expand throughout the 1990s, introducing limited liability, buffer excess, and primary general liability policies.
At the turn of the century, UE and SCUUL restructured to better serve members. This restructuring led to much higher limits in our coverage made possible by UE's panel of highly rated (A and higher), established reinsurers who stand behind our coverage.
"From a financial perspective, UE offers a level of protection that is difficult to obtain in the market."
— Denielle Burl, Chief Risk and Compliance Officer for College of the Holy Cross, a founding UE member
Coverage Assurance
From the day we began, UE has been on the forefront of offering critical coverage for education paired with proactive risk management.
When members have the appropriate risk management practices in place, we can provide individualized coverage for risks that other insurance carriers limit or avoid such as:
Offering traumatic brain injury (TBI) coverage.
Providing coverage related to sexual misconduct.
Adding coverage for telemedicine as students increasingly access remote health services.
"From a financial perspective, UE offers a level of protection that is difficult to obtain in the market," says Denielle Burl, Chief Risk and Compliance Officer for College of the Holy Cross, a founding UE member. "UE continues to be one of the only providers offering certain levels of coverage, particularly coverage that extends over serious mental illness."
Leadership in Risk Management
Underwriting, risk management, and resolutions are interwoven as part of our comprehensive risk management philosophy.
Our founders saw a link between managing risks and mitigating claims. And now more than ever the liability climate will punish institutions that don't follow good risk management guidance.
We draw upon data analytics on 35 years of education-related claims. We also seek insights from our Risk Management Advisory Committee, which is comprised of risk management administrators from educational institutions representing every segment and geographical region of our membership.
To help our members grow their own enterprise risk management programs, we offer personalized risk consulting and a rich library of education-specific resources including reports, articles, webinars, podcasts, checklists, and online training.
Since UE launched our online training program in 2010, we have had more than two million courses completed on diverse topics including workplace harassment, sexual assault prevention, driver safety, and concussion awareness.
We understand that people learn at a time and place convenient to them, at their homes or on their mobile device. Our online programs help scale risk management across member campuses, with learning for faculty, staff, and students who encounter campus risk directly. And with an increasing use of virtual tools and technology, our online programs respond to our members' needs for anytime-anywhere learning.
UE's risk management expertise has grown through the years to help members with resources on topics such as:
Sexual misconduct prevention
Student mental health
Risks of cyberbullying
School shootings
Title IX and evolving compliance issues
Workplace harassment prevention
Growing a campus culture of enterprise risk management (ERM)
"UE steps beyond the role of insurer and into the position of partner in institutional risk management," said Will Saxe, Assistant General Counsel and Director of Risk Management at Colby College, a continuous UE member since April 1992.
Cool Head, Warm Heart® Claims Resolution
We also learned early on that using a Cool Head, Warm Heart® approach — emphasizing careful investigation and compassion — can prevent or mitigate claims when accidents happen. Providing a thoughtful, compassionate response balanced with a rational approach to legal matters leads to a better result for all involved. Our staff of experienced resolutions professionals, together with select outside defense counsel, provide the individual attention each claim deserves.
Member-Centric Business Model
Our long-range planning, ability to adapt, and robust enterprise risk management process make UE financially strong and resilient.
"UE means stability, experience and excellence," said Sean Furlong, Director of Finance at Gilman School. "UE has supported liability issues fairly with a calm, knowledgeable staff that provides excellent service. In addition, beyond specific cases where they have provided support, they have solid resources to think about risk and proactively mitigate as much as possible."
Our investment portfolio now tops $1 billion in assets under management. And AM Best has affirmed UE's A (Excellent) financial strength rating for the 22nd consecutive year.
We continue to stand out from other insurance companies in many ways.
"For 35 years, we've stayed true to our mission and remain education's own insurance company," said Ramesh Bulusu, UE's Chief Information Officer and Head of Strategic Planning. "We remain committed to providing the coverage and resources our members need. And as a risk retention group, we'll continue to focus solely on serving education and helping our members manage their risks of today and plan for the risks of the future."