Colby College Updated its Medical Chaperone Policies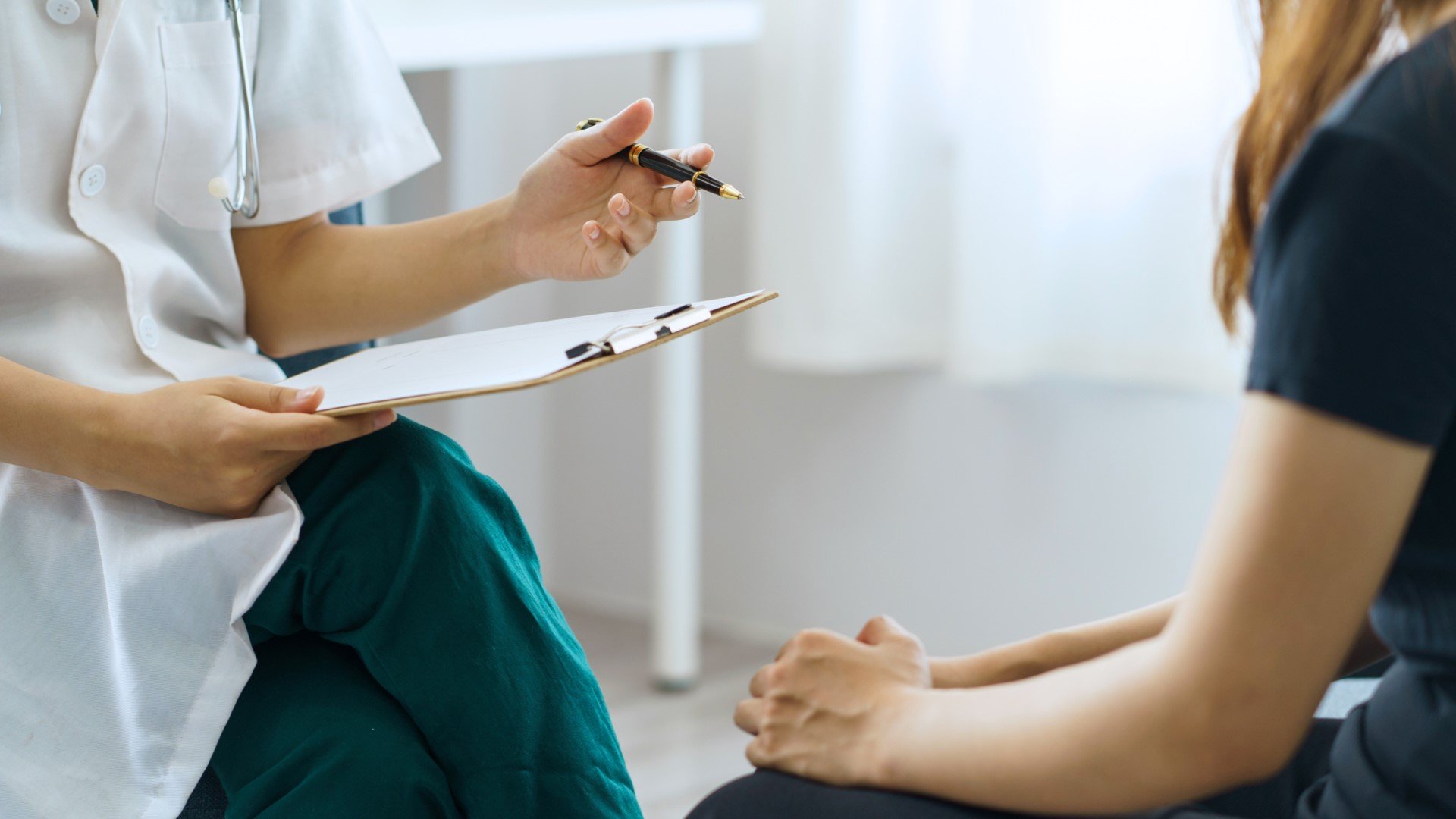 Note: This article highlights the experiences of one United Educators (UE) member and doesn't represent UE risk management or legal advice.
To continue to provide its students with safe medical and health procedures, Colby College updated its chaperoning policy for exams in Health Services and added a new policy for Sports Medicine in 2022.
While Colby had no reported prior incidents of sexual misconduct or harassment between campus health care providers and patients, the college's expanded policies will help prevent potential incidents in the future. In addition to providing support for patients and providers, policies requiring medical chaperones — which act as witnesses to health care interactions — can also help discover sexual misconduct.
Colby, which is a liberal arts college in Waterville, Maine, with about 2,200 undergraduate students, has been a UE member since 1992.
The expanded policies apply to providers at the college's health center, its Sports Medicine physicians, and any other health care provider including third-party contractors. Colby's chaperones include any authorized health care team member who has received the college's chaperone training — including licensed health care professionals and trained unlicensed staff members. The policies are for in-person, virtual, and hybrid health care interactions.
Since Health Services at Colby is separate and distinct from Sports Medicine, the college determined it also should create a new, separate policy that applies specifically to athletic trainers, physical therapists, and massage therapists. Those employees aren't governed by the Health Services chaperoning policy and didn't have their own chaperoning policy in place.
Colby Used UE Resources to Revise Policies
In response to recent notable cases and reports by UE, Colby's Assistant General Counsel and Director of Risk Management, Will Saxe, became aware of several new matters involving sexual misconduct in college health care settings. This led to the decision to update and expand the college's medical chaperone policies.
As part of the process, Saxe reviewed UE's Guide to Prevent Sexual Misconduct by Campus Health Care Providers and the Best Practices for Sensitive Exams — an American College Health Association resource.
Using those guides as a framework to develop a checklist, he then met with the college's Medical Director for Health Services, and they reviewed the checklist to determine which elements already were included in Colby's policies and what did and didn't need to be added.
"We developed a clear, concise policy that is providing a great deal of protection to our students who are seeing providers in Health Services and our student-athletes who are seeing providers in Sports Medicine," said Saxe, a member of UE's Risk Management Advisory Committee. "UE was an important resource for us during this process and a great partner in helping us update these policies."
Saxe noted that the new policies include clarity on what procedures are eligible for a chaperone; who can ask for a chaperone; what happens when there's disagreement about whether a chaperone should be in place; and clarification on who you can report to and how you can't be retaliated against for making a report as a chaperone.
"The clarity is what's really helpful and important," he said.
What Do Colby's Policies Include?
For Colby, it's important to have a policy that ensures chaperones receive proper training to protect patients.
The college's annual training for potential chaperones includes:
Reviewing the chaperone policies (Colby's Health Services staff review the Health Services policy and Sports Medicine staff review the Sports Medicine policy.)
Instructions for how to carefully observe health care interactions
A clear explanation that chaperones won't be subject to discipline or retaliation for making good-faith reports
How to recognize and address implicit and explicit bias
A discussion of the uneven power distribution between patients and providers
"The training should also cover strategies for stopping the exam if the chaperone is seeing something concerning," Saxe recommended.
Provide Clear Guidance for Patients
It's not enough to educate chaperones — institutions also must "empower" patients by educating them about the college's policy and what it includes.
Colby makes patients aware of the chaperone policy; their rights (including the right to request a chaperone for any health care interaction); their right to ask for any health care interaction to stop; and how patients can report concerns about health care interactions.
Colby provides this patient guidance via:
Centrally located and public signs in waiting rooms and lobbies of health care settings and in all locations where health care interactions may occur
Printouts (of the information on patient chaperone rights) in the Health Services waiting rooms
The website for Health Services and Sports Medicine
"For us, the crucial component was communication," Saxe said. "We wanted to be confident that students were aware that they could request a chaperone at all times."
Ensure Chaperones, Patients Understand to Whom They Can Report Abuse
Colby's policies explain that if chaperones notice the potential for sexual misconduct or sexual misconduct itself, they must tell the provider to stop the interaction and report it to the Medical Director (for the Health Services policy) or the Director of Sports Medicine (for the Sports Medicine policy).
Chaperones also must report the information to Colby's Title IX coordinator.
If the Medical Director or Director of Sports Medicine is the subject of the incident, the chaperone must report the incident only to the Title IX coordinator.
Patients and other parties seeking to make a report of abuse also may do so through Colby's Title IX coordinator.
Address Hotel Room Interactions
In Sports Medicine, sometimes interactions in hotel rooms must occur between providers and patients due to team travel. Colby's policy recommends alternate locations but also spells out what must happen if hotel room interactions are necessary.
Sports medicine, the policy states, may be administered in enclosed spaces, but efforts should be made to conduct treatment in open, accessible areas if possible and appropriate. The second-best option would be for interactions to occur in an enclosed space with the door open. If doors must be closed, they need to be unblocked and unlocked.
When care is provided away from campus, providers should try finding an alternate space to a hotel room, such as a conference room. If no other space is available or suitable, a hotel room may be used with a chaperone present. In this case the patient must have a chaperone and can't decline having one.
More From UE
Employee Sexual Misconduct: Higher Ed Resource Collection
Educator Sexual Misconduct at K-12 Schools Resource Collection
Guide to Prevent Sexual Misconduct by Campus Health Care Providers
Higher Education Checklist: Title IX-Compliant Policies Against Sexual Harassment
Higher Education Checklist: Title IX-Compliant Sexual Harassment Grievance Procedures
Added to My Favorites
This content was added to My Favorites.