2022-05-04
United Educators Learning Programs Receive Three Stevie® Awards
Bethesda, Md. — Three Risk Management courses from United Educators (UE) received Stevie® Awards in the 20th Annual American Business Awards® in the "Achievement in Online Training" category.
This year, more than 3,700 nominations were submitted for consideration for this premier business awards program open to public, private, for-profit, and nonprofit organizations.
"We're proud to receive these Stevie® Awards highlighting our commitment to make online learning accessible and to provide training on topics that matter in the world of education," said Sarah Braughler, Incoming Vice President of Risk Management at UE. "The awards are meaningful recognition that we're providing an effective way to deliver much needed training."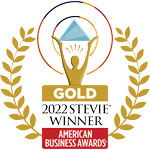 The honors include a Gold Stevie® Award for UE's Creating Accessible Digital Materials course that teaches faculty and staff at higher ed institutions about the barriers students with disabilities face and the importance of keeping students with different learning abilities in mind when creating learning materials. The judges rated it highly for addressing an important need on campus, noting it was "a great contribution to equal education for students with disabilities."
One judge commented that, "Though we all read about accessibility, watching [the] video made me realize how I may have ignored needs of my audience. I hope more organizations … review this and start to incorporate them in day-to-day professional life."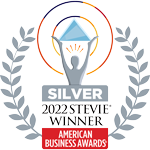 UE also received a Silver Stevie® Award for our Committing to Diversity, Equity, and Inclusion for Students course. One judge wrote that the course content, "is well-written and presented in a way that provides education throughout the experience. It is served at the perfect cadence to absorb the critical information on some very important topics."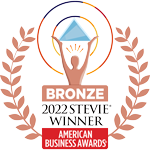 UE's Driver Safety Fundamentals course — which, like the diversity, equity, and inclusion course, is available in English and Spanish — earned a Bronze Stevie® Award.
About 1,600 member institutions rely on UE for insurance coverage and risk management products and services, including online learning offerings, which are available at no additional cost through an institution's membership with UE. Select course collections also are available to non-members for purchase.
# # #
About UE
UE is education's answer to the distinct risks and opportunities institutions face. UE provides liability insurance and risk management services to about 1,600 members representing K-12 schools, colleges, and universities throughout the United States. Founded in 1987 as a risk retention group, UE is owned and governed by the institutions it insures. UE addresses our members' unique risks through thoughtful underwriting resulting in appropriate coverage.