2022-04-13
Three New Members Elected to United Educators Board
Bethesda, Md. — United Educators (UE) announced today the election of three new members to its Subscribers' Advisory Board (Board of Directors). The new members — Courtney Davis Curtis, James S. Gault, and Heather L. Hoerle — were elected by UE members and will serve three-year terms.
"Courtney, Jim, and Heather each bring tremendous expertise in risk management as well as a passion for education," said UE's President and CEO Janice Abraham. "We are fortunate to have these highly esteemed professionals join UE's Board helping our members navigate the challenges and opportunities of the risk management landscape."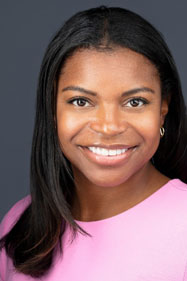 Curtis, CPCU, ARM, is Assistant Vice President, Risk Management and Resilience Planning at the University of Chicago, a UE member. She provides leadership and direction to senior managers — working to identify, evaluate, and plan strategies for the enterprise-wide insurance programs. She also leads resilience planning across the university to anticipate potential threats, cope effectively with adverse events, and adapt to changing conditions. She previously served as an Account Executive at Arthur J. Gallagher and Vice President of Educational Placement Specialist at Marsh. She is President for the University Risk Management and Insurance Association (URMIA) and a member of the Board of Directors for the Trulen Insurance SPC Limited captive.
From 2017-2021, Gault served as Chairman of the Gallagher Global Brokerage. During his nearly 50 years with the brokerage, he served in many roles including Executive Vice President, Brokerage Service Division, Gallagher's largest operating unit. In 2002, he became President and Chief Operating Officer of the Brokerage Services Division. From 2002 through 2017, the Brokerage Service and International Divisions grew from $545 million in revenue and 3,000 employees to $2.4 billion in revenue and 10,000 employees. He serves as a trustee at Culver Academies, a UE member.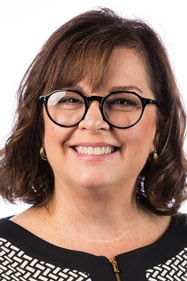 Hoerle is Executive Director and CEO of The Enrollment Management Association, a nonprofit association providing professional support, advocacy, and strategic enrollment tools to the enrollment offices of more than 1,300 independent schools. The association administers the Secondary School Admission Test (SSAT) to 60,000 potential students annually. Hoerle previously served as Vice President of the Member Relations Team at the National Association of Independent Schools (NAIS), Associate Director at The Association of Boarding Schools, and Administrator, Student Advisor, and Teacher at Westtown School in Westtown, Pa.
# # #
About UE
UE is education's answer to the distinct risks and opportunities institutions face. UE provides liability insurance and risk management services to about 1,600 members representing K-12 schools, colleges, and universities throughout the United States. Founded in 1987 as a risk retention group, UE is owned and governed by the institutions it insures. UE addresses our members' unique risks through thoughtful underwriting resulting in appropriate coverage.