Deerfield Academy Tests Travel Policies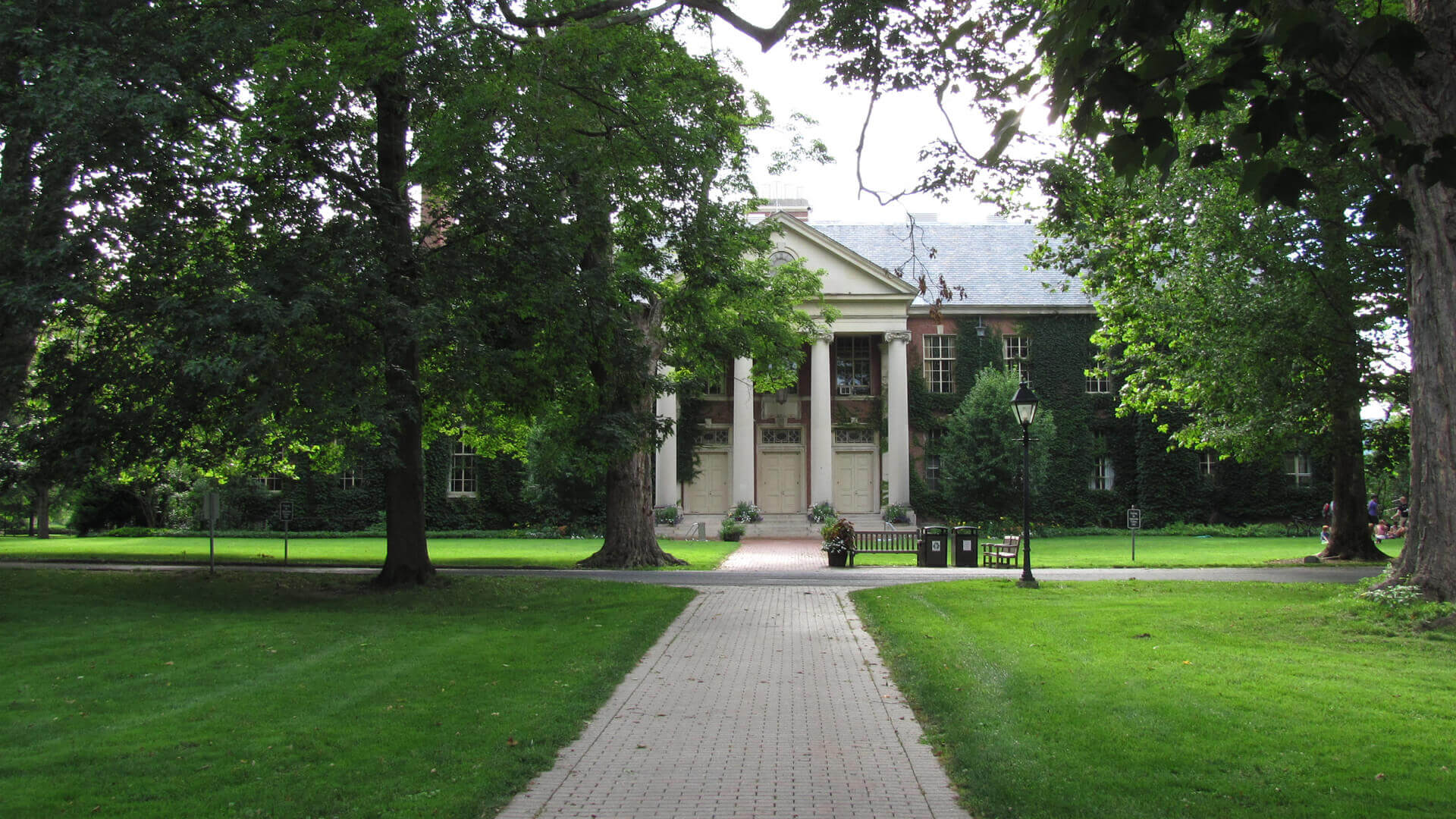 Note: This article highlights the experiences of one United Educators (UE) member and doesn't represent UE risk management or legal advice.
Many K-12 schools, colleges, and universities struggle with handling incidents that occur during student travel, and poor reactions can lead to unnecessary angst from students' families and potentially even litigation.
Conducting tabletop exercises involving student travel and/or your study abroad program can help your school be more prepared should a crisis occur involving students who are off campus — and your efforts might prevent off-campus incidents from occurring at all.
Deerfield Academy's crisis response team (CRT) and global studies team in recent years ran a crisis response tabletop exercise involving students studying abroad. Through the exercise, the private school in Deerfield, Mass., determined that although its study abroad policies are well-written and don't need revision, the school needed to better identify the roles of individual employees in responding to a crisis.
For example, Deerfield determined its Head of School should be responsible for communicating with parents and guardians about a crisis. Designating the Head of School conveys that the crisis is the highest priority and having one Deerfield employee conduct all communications ensures consistent messages, says Keith Finan, Deerfield's Associate Head of School for Operations and Chief Financial Officer.
The school, based in Deerfield, Mass., teaches grades nine through 12 as well as a post-graduate year. Of Deerfield's roughly 650 students, about 170 students traveled off campus in 2018 through the school's center for service and global citizenship.
Deerfield Details Tabletop Exercise
In February 2019, Deerfield used United Educators (UE) resources to conduct a tabletop exercise.
"In many ways, the tabletop allowed the crisis response team to review the protocols and practices of the global studies team in a very productive way," says David Miller, whose roles at Deerfield include Director of the Center for Service and Global Citizenship.
Throughout the process, the global studies team was able to talk through the vetting of homestay families, the letter sent home to those families, the briefing that trip leaders give the families, the preparation students receive, the check-in checklist for homestays, and practices around communicating with students' families when issues arise.
In the exercise Deerfield conducted — not based off an actual incident involving Deerfield — students and trip leaders were on a homestay trip to Spain. A 16-year-old female student felt uncomfortable with late-night visits from her host father. She moved to another homestay with two male students from the institution. She then alleged one of the students sexually assaulted her after a night out at a club.
This scenario led Deerfield staff to discuss decision-making boundaries of trip leaders in the field as opposed to administrators back on campus.
In an additional part of Deerfield's tabletop, the alleged perpetrator denied the allegations. This led school leaders to discuss Deerfield's investigation process.
"It challenged us to both think about our process for on-campus allegations of sexual assault and our process for off-campus allegations of sexual assault," according to Miller.
Among Deerfield's questions and concerns for follow-up:
Look into identifying more in-country allies and support for student travel programs in case of emergency.
Identify backups for CRT members. Before each travel season, Deerfield confirms the availability of CRT members. Deerfield asks members who are unavailable to designate a backup.
Ensure training on crisis response occurs regularly.
Deerfield's Tips for Conducting a Tabletop
Ensure that school leadership see conducting tabletops as a crucial exercise. "It has to come from the top," Miller says. "It's important. It's a priority."
Identify a facilitator who can clearly define your school's goals for the exercise. The facilitator must establish that this is not a test — this is a practice, Miller says. It's important to not get overwhelmed and to understand that the debrief is the most important part.
Use the exercise as an opportunity to identify and access resources. UE, for example, has posted guides and exercises for conducting tabletops.
Ensure all key players are in the room. A tabletop loses its effectiveness if the people necessary to respond to the crisis situation aren't available that day, Finan says.
The academy, which is located in a suburban area, was founded in 1797. It has been a UE member since August 2002.