University of Arizona Has Distributed Hundreds of Thousands of COVID-19 Vaccines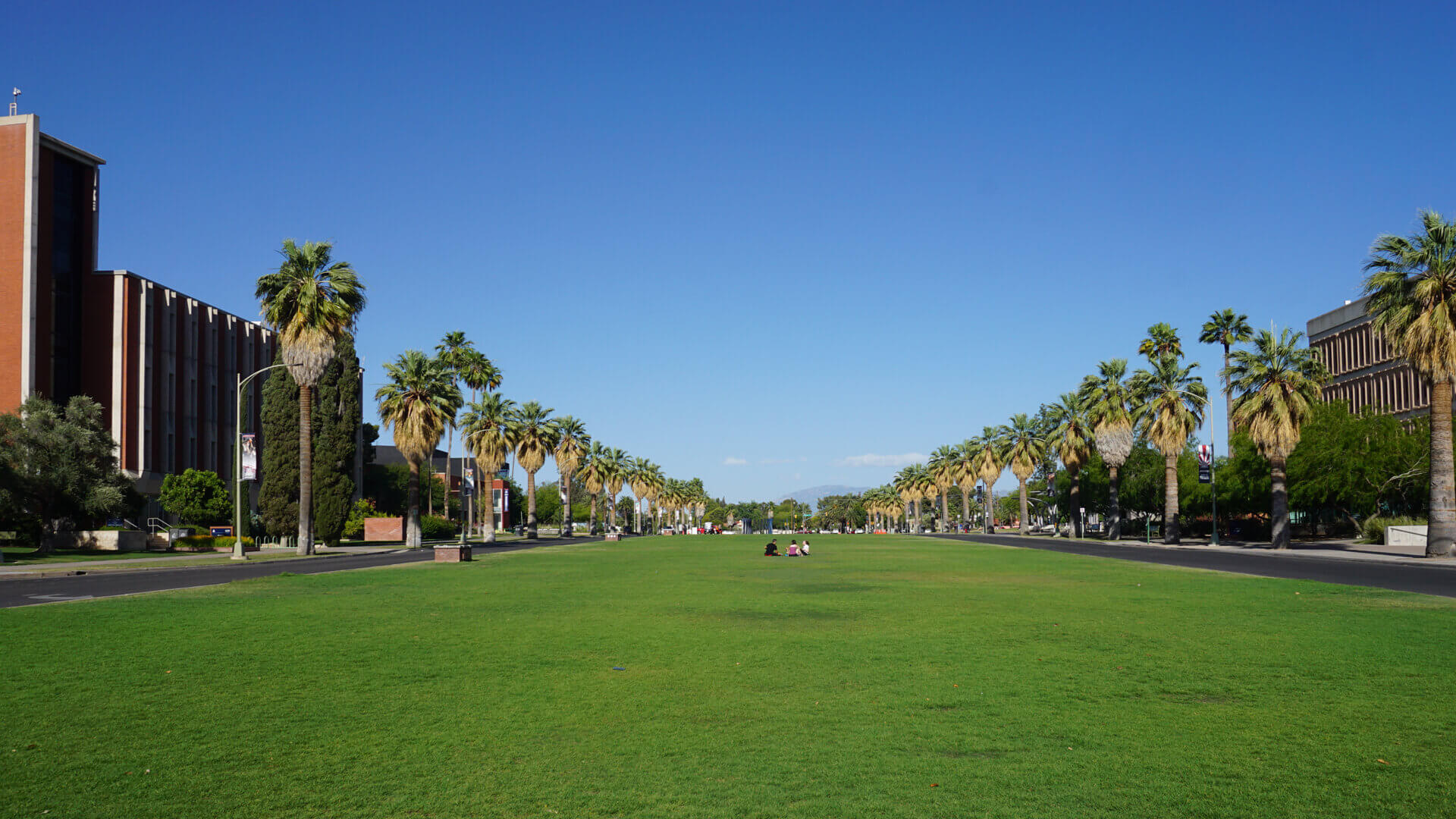 Note: This article highlights the experiences of one United Educators (UE) member and doesn't represent UE risk management or legal advice.
Launching a COVID-19 vaccination distribution site on your campus can protect students, staff, employees, and the surrounding community. But if the site isn't properly organized and managed, it also can lead to safety and liability risks such as virus transmission, heatstroke, and even auto accidents.
The University of Arizona, a public research institution based in Tucson, Ariz., prepared for years in case of an emergency such as a pandemic. It proactively worked to ensure the campus could distribute vaccinations safely and effectively. Those efforts have paid off: The university has surpassed providing 200,000 COVID vaccine doses — including to thousands of students and employees.
Schools providing vaccinations on campus should review the University of Arizona's strategies as they scrutinize their own best practices to ensure they're keeping students, faculty, volunteers, and others as safe as possible.
University Provides Thousands of Pfizer Shots Daily
While initially the University of Arizona only provided the vaccines on campus to educators (early childhood, K-12, and higher ed), vaccine eligibility has expanded several times and now includes Arizona residents 16 and older. At the point of distribution's (POD's) peak, the university provided about 5,000 vaccinations in a day.
The university started providing the Pfizer vaccine as part of a county POD. Later, the POD transitioned and became a state vaccination site.
Until May 3, depending on the recipient's preference the university POD distributed vaccines at a drive-through location or a "sit-down" location inside a nearby building.
Since January 2021 the university has had over 100 volunteers and paid staff on-site each day to help with POD operations, including:
Non-medical functions: Facility and supply management, staff recruitment and coordination, traffic control and parking, policing and site safety for personnel, and recordkeeping
Medical functions, including but not limited to: Public health education, vaccine distribution, pharmacy (vaccine storage), medical support, client screening, behavioral health, and post-vaccination observation
Strategies to Ensure Safety When Distributing Vaccine
Review efforts your institution takes to ensure safety of those receiving or providing vaccines on your campus. Among the strategies the University of Arizona recommends:
Scrutinize Logistics
Potentially thousands of people will come through your campus to get the vaccine, and this makes for a crowded area.
Provide ample traffic control, parking, and security. Examine everything from staffing needs to how many drive-through lanes are necessary (if you have a drive-through location).
Ensure there's proper physical spacing of patients and POD staff.
Align all POD functions to local, state, and Centers for Disease Control and Prevention policies on social distancing, face masks, and vaccine distribution.
Pay attention as well to how much time people work within your POD. Some people might attempt to sign up for extremely long hours, but when people are fatigued from administering vaccines or directing traffic, they're more prone to make mistakes, says Steve Holland, Chief Risk Officer in the university's Risk Management Services department.
Take Precautions to Protect Vaccinators in a Drive-Through Clinic
When setting up a drive-through site, examine airflow and spacing of stations. The University of Arizona's drive-through vaccinations are provided under tents, and there are multiple large fans available to provide fresh airflow and ventilation from vehicular exhaust. Industrial hygienists monitor air quality and volunteer health status.
Proper ventilation also helps reduce the risk of virus transmission, as do the surgical facemasks and gloves the university provides all staff working at stations. The university also, starting from check-in, has facemasks available for patients to wear if the patients don't come wearing one.
Ensure scribes, screening staff, and vaccination staff receive proper, constant training — including training about maintaining physical distancing with each other and with patients to reduce the potential risk of virus transmission.
Officials at the University of Arizona's site, which is open from 10 a.m. to 10 p.m. PST daily (with staff working shifts), provide safety trainings three times daily on topics including traffic safety. Officials warn that drivers might forget to put their car in park and/or accidentally hit the gas pedal, so don't stick your head inside vehicles and don't stand in front of vehicles — stand to the side. When drivers get to the vaccination station, remind them to, "Please put your car in park." Since traffic is constantly moving, it's important to say for people on-site to say, "Car moving" to alert others in case they're unaware.
Consider Your Population's Needs and Barriers
Drive-through sites can allow your site to administer a lot more doses, Holland says. But many students on the University of Arizona's campus don't bring a car to school, for example, so a drive-through vaccination site alone wouldn't help them unless they get a ride, notes Dr. Mona Arora, Principal Research Specialist & Course Instructor for the university's Mel and Enid Zuckerman College of Public Health and the POD Public Health Officer and Co-Chair of the UArizona COVID Vaccine Taskforce. Many university employees also prefer walking to the on-campus building so they don't need to drive once they park on campus for work.
Separately, the University of Arizona worked closely with its Disability Resource Center and Risk Management Services Department to conduct a walkthrough of its POD. At the building where in-person vaccinations are offered, the university already had ramps on different sides of the building but still decided to install railings for steps leading into the building. Signage cautioning to maintain distancing and use face coverings are also installed as reminders to patrons.
Consider Weather Conditions
As Spring began heating up, heat has been a major concern at the University of Arizona's vaccination site. Before volunteers arrive, officials tell them to wear light-colored clothing and a hat. There's also sunscreen available on-site, along with cold water and Gatorade.
In addition, the university implemented cooling centers on-site. Each corner of the POD has an indoor rest area.
The university partnered with its Urban Planning faculty to conduct a heat study to identify locations on-site where temperatures are hottest and standing might be riskiest. The study validated the university's efforts to keep people hydrated and cool.
But since the Arizona heat poses such a significant risk — a risk increasing daily with summer approaching — university officials decided to close the drive-through operation beginning May 3 and offer indoor vaccination only.
The university, founded in 1885, has about 47,000 students (about 38,000 on its main campus). It has been a UE member since September 2017.
More Information:
University of Arizona Exempts Vaccinated Students From Testing