Trustees and Officers Coverage
This coverage, also known as Directors and Officers (D&O), is included within our educators legal liability (ELL) policy. It is beneficial when trustees find themselves named as defendants in lawsuits.
Coverage Summary
As financial and operating environments evolve, the legal exposure of individual board trustees has increased. Recent claims have shown that the most frequent allegations against trustees are issues related to:
Executive compensation
Failure of oversight
Finance and investments
Lobbying and conflict of interest
Unrelated business income
Who Is Covered
Under UE's ELL, trustees are a separate category of individual insureds with unique rights and protections. Our coverage typically includes:

- An order of payments provision so that if policy limits are insufficient to cover a loss, trustee obligations are paid before those of the institution
- Coverage for trustees' spouses, domestic partners, and estates (for the acts of the trustees)
- Severability on the application: Statements or knowledge of other trustees or officers aren't imputed to individual trustees in determining availability of coverage.
- Non-rescindable coverage: Rescission is a legal procedure that voids coverage when the institution has made statements that materially affect its insurability. Under UE's policy, coverage for trustees can't be rescinded for any reason.
- Protection for trustees by not imputing the actions of other trustees or officers to an innocent trustee.
- Coverage for serving on certain 501(c)3 nonprofit boards at the institution's request. This coverage operates in excess of any indemnity or coverage the other organization provides.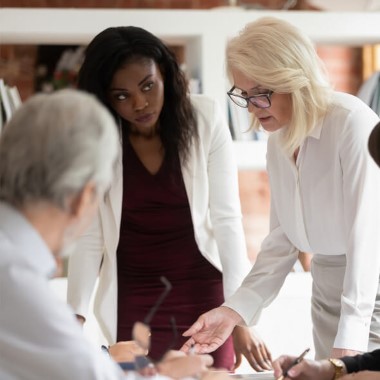 Side A Coverage Similarities
While UE's trustees and officers coverage doesn't have a Side A insuring agreement, it provides similar protection. Some corporate D&O policies use a Side A insuring agreement that applies to the individual board members. Side A coverage evolved in the publicly traded corporate arena and applies only to directors and trustees or officers, not the corporation. This coverage was developed to protect corporate directors and officers in an environment of securities risks and relationships with shareholders, an exposure that isn't normally present in the education environment.

UE's policies are structured differently from traditional D&O policies because they are written specifically to cover risks for educational entities by combining coverage for exposures that pose the greatest risk to trustees.