Reflections on Our Recipe for Success: A Message From the CEO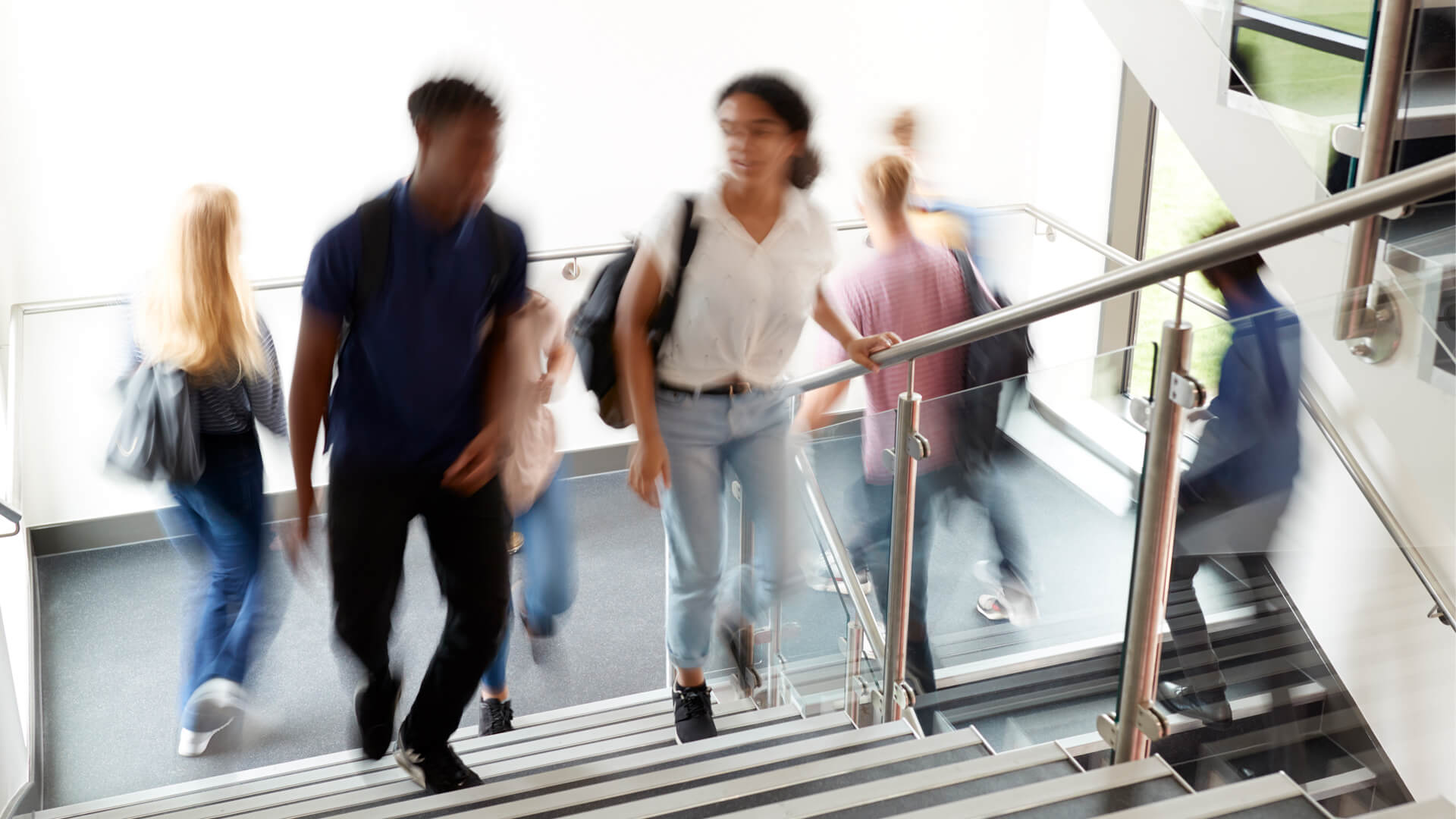 Janice M. Abraham, President and CEO, United Educators (UE), reflects on the company's 35th anniversary.
March marks 35 years of UE's operations. Recently I've been reflecting on the key ingredients of our success.
On one level our recipe remains simple — mission, members, brokers, reinsurers, and staff. However, much like the sourdough bread that many of us mastered during the pandemic, we must balance and adapt those essential ingredients, in this case, to challenges driven by societal changes and the wider liability landscape.
Through hard work and a laser-focus on our mission, we've successfully grown this captive insurance company solely serving education.
Starting from 59 founding member institutions to 1,600 members and expanding from 100 policies in Year One to more than 4,500 policies today, we always have been financially strong.
We've earned an A rating from AM Best for 22 consecutive years, and our expense ratio of 17% remains well below commercial insurance norms of 30%.
Mission Driven From Day One
UE remains mission-driven, with an education-specific ethos. We focus on what members need and on helping them through extensive risk management resources, individualized underwriting, and thoughtful claims resolution.
Members: Owned and Governed by Education Since 1987
Our members own and govern our risk retention group (RRG), sharing a comprehensive risk management approach. This group began in the late 1980s, when liability insurance was either unavailable or exorbitant.
K-12 independent schools and public and private higher education institutions started UE. The idea grew out of a group from the National Association of College and University Business Officers, which studied the insurance crisis.
Congress passed a liability risk retention act that allowed like-minded entities to join and start a liability captive insurance company.
Members continue to play an active role in our governance. Most of our board members are in some way serving a UE member school, college, or university.
Our advisory committees consist of general counsels and risk managers who inform our approach to risk management, claims resolution, and product development, providing insights from the frontlines of campuses nationwide.
And while we have always valued member feedback, today we take a systematic approach through surveys and direct conversations to help improve our products and services.
Brokers: Trusted Niche-Market Advisors
We distribute our insurance exclusively through brokers. Brokerages have become sophisticated, trusted advisors for us and our members, providing valuable feedback and insights.
We have had a major hand in developing a cadre of brokers that now have expertise in the education space. Our brokers have developed an understanding of education's specific underwriting needs, growing up in this niche that didn't really exist before UE.
UE promoted risk management as a viable profession, a tangible approach that governing boards can support and one that provides brokers and reinsurers assurance that we and our members are good risk management partners.
Reinsurers: Partnering to Provide Coverage
Our reinsurers partner with us to provide the highest possible level of coverages, anchored in thoughtful risk management.
We can't offer $30 million of limits without high-quality reinsurance partners. UE member claims are taking longer than ever to resolve, and we must manage our reserves accordingly. Our education expertise is more essential than ever to ensure effective claims resolution.
While education leaders started UE in a liability insurance crisis, it is difficult to imagine our founders understood how hard it would be to navigate the external macro changes, how much education would transform over 35 years, and how important it is to keep a low expense ratio.
Right now, social inflation is the hallmark of the liability landscape. Contract certainty is no longer solid, and there is growing distrust and anger against all forms of institutions. This is a challenge for all liability insurance companies, and UE is no exception.
UE remains so successful because we are experts in education, offering coverage, risk prevention tools, and claims expertise that are unique to education. Those qualities coupled with strong relationships with reinsurers and a low expense ratio have always distinguished UE as vital.
Staff: Driving Meaningful Innovation to Help Our Members
Our expert staff are dedicated to helping member institutions mitigate risk and efficiently resolve claims. The smart, creative, hardworking team we have assembled over the past 35 years is focused solely on serving education.
I've been part of UE from the start, first as a member at Whitman College and Cornell University, and then as CEO and President since 1998.
UE's average staff tenure is 15 years. Their dedication and expertise infuse our unique approach to serving our members, beginning with risk management, building individualized coverage, and effectively resolving claims.
While I served as Whitman College's CFO, we had a terrible van accident. Joe McCullough answered when I called UE asking how to manage this crisis. Joe helped formulate UE's concept of a Cool Head, Warm Heart® approach to claims resolution, an approach that guides us today. He continues working to resolve claims, support members, and mentor others.
Our staff use their education-focused experience and claims insights to offer new ways to help our members succeed. For example, we introduced ProResponse®, a service that helps members if there's a crisis. That can include grief counseling, a threat assessment, an investigation into an allegation, or a communications expert to help campus leadership respond to a crisis.
If we help members address a crisis appropriately, we may help prevent a liability insurance claim. But more importantly, we help our members heal and get back to their missions.
And long before the pandemic forced most members to go virtual, our staff were early adopters of online training to grow our risk management programs.
Their dedication and creativity continue to drive meaningful innovations in the resources we offer members to help prevent bad things from happening, which is our real objective.
Looking Ahead
We have grown in every dimension, but we've grown most in the sophistication of how we provide risk management and risk transfer.
One of our biggest transformations is how we collect, analyze, and put 35 years of data for K-12 schools and higher education into practice. We use our education-specific data to better differentiate pricing for members, triage claims, and better respond to risks.
We also change the liability product to meet campus' needs. Education is an innovative industry, and we must continuously evolve products and services to help match educational operations as they change.
The pandemic forced most of us into crisis mode — including teleworking and hybrid learning. As we begin to emerge, we're seeing an uptick in interest in enterprise risk management (ERM).
Risks on campus are not in neat silos, and our members seek programs that stretch across the entire enterprise. We literally "wrote the book" on ERM and are here to help members mature their individual efforts, no matter the size of their campuses.
As we work to help address the challenges of today and prepare for future risks, I am confident that UE has the best balance of ingredients to thrive in the years ahead.
I wish all our valued partners — members, brokers, reinsurers, and staff — a happy anniversary. I hope we can celebrate together in person soon!